A Day in Chiang Mai, Thailand: Temples and Waterfalls
I've been taking some time to relax, contemplate life, and catch up with my good friend Nic Gabriel in Chiang Mai, Thailand. Nic has spent months at a time in Chiang Mai, and I can see why. He's also been showing me around, and today we took motor-bike rides up into the mountains to check out the Doi Suthep temple.
When traveling I enjoy doing cardio rather than weight lifting. Lifting weights is too taxing. Cardio gets blood flowing and helps sweat out the bloat we acquire from flying on planes and eating.
I did a 30-minute hotel workout.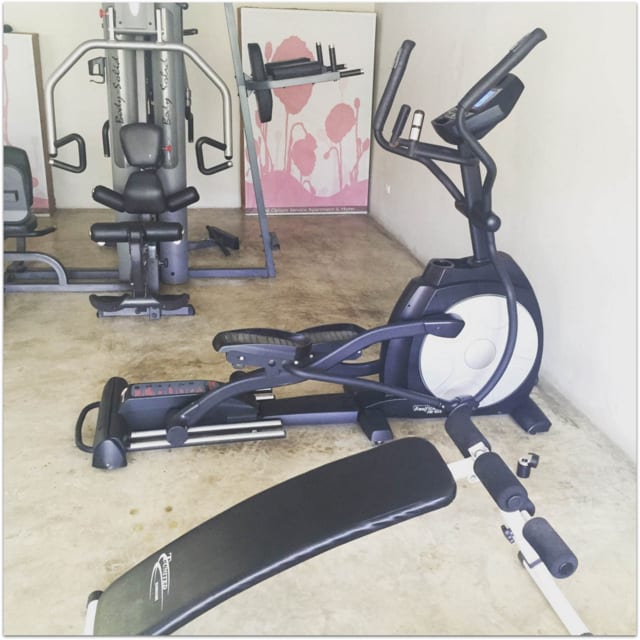 Hey there handsome.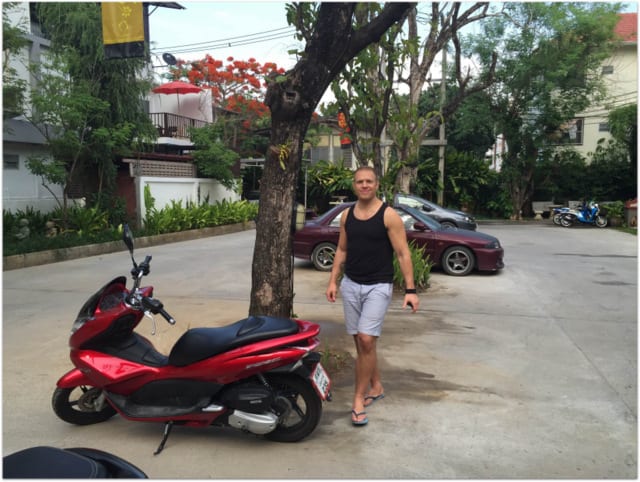 The ride was uphill into the mountains with a lot of twists and turns. I'll risk my life for a great pic, but not until I know the terrain.
There's a temple on the way towards Doi Suthep.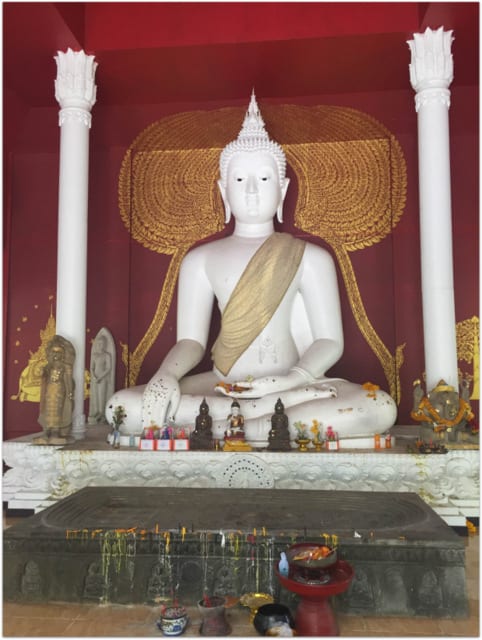 A dragon guards the temple.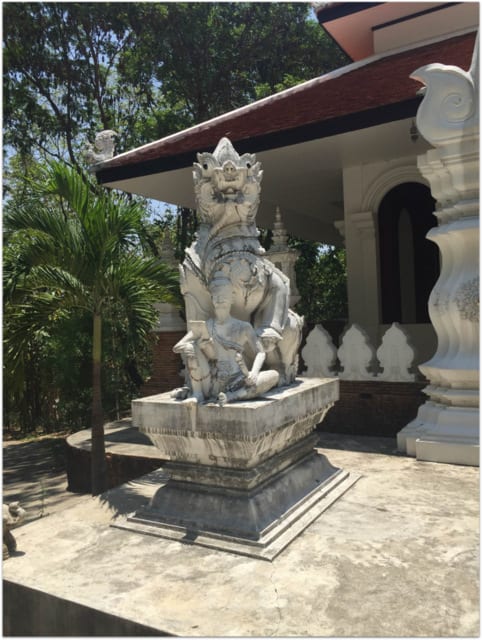 The gorilla was permitted to enter, after promising to pay proper respects.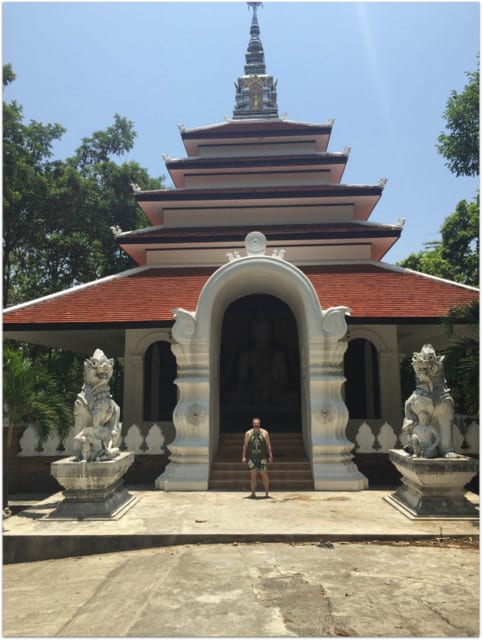 Onward to Doi Suthep.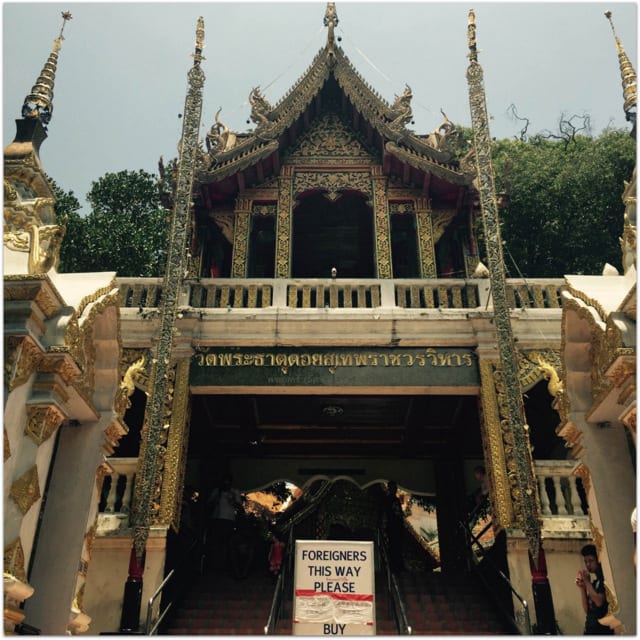 There are small shrines throughout the Doi Suthep temple.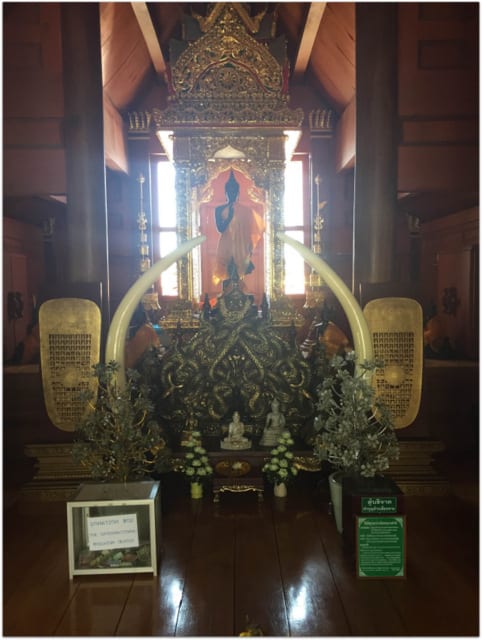 Please ring bell for meditation.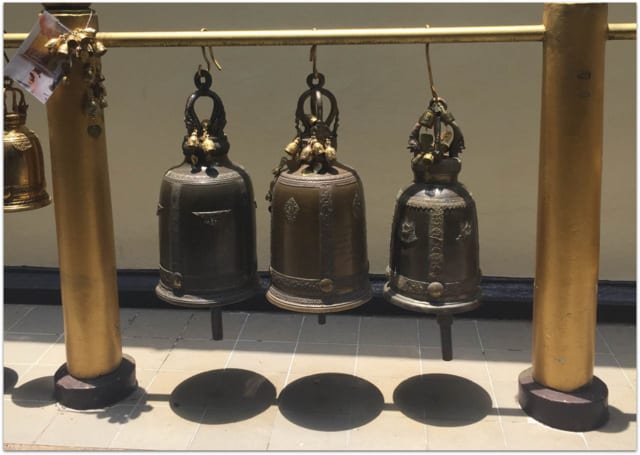 There were small gardens everywhere.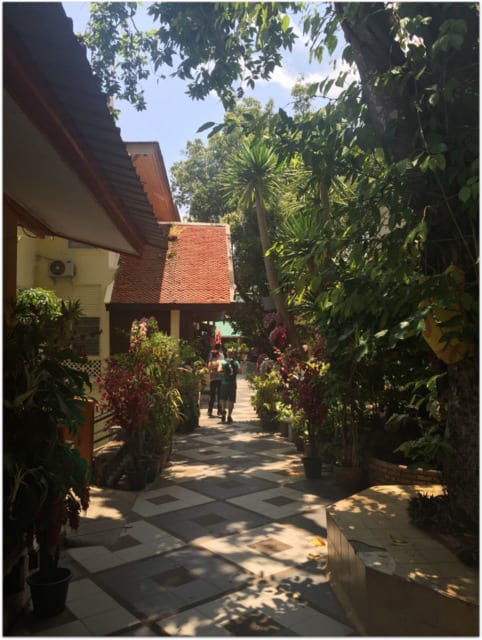 The view from the top. Even ancient temples are often under construction, as evidenced by this re-bar.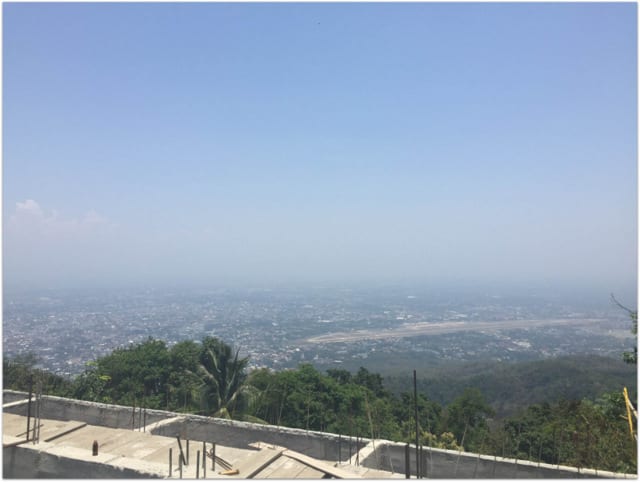 It's hard to appreciate how detailed the engravings are.
Each engraving tells a story.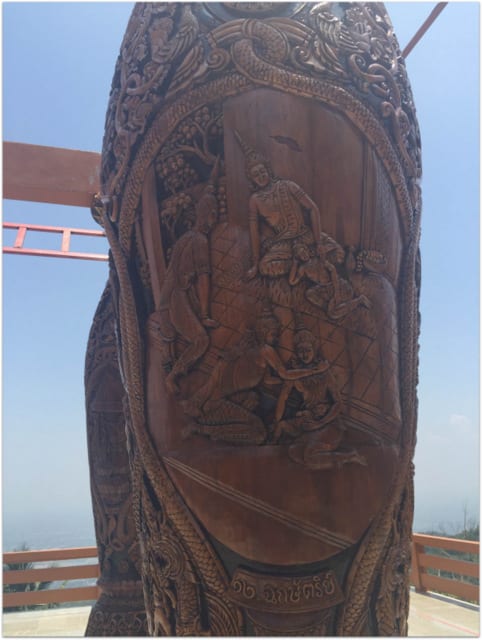 Your soul needs to be watered and cared for, as with any plant.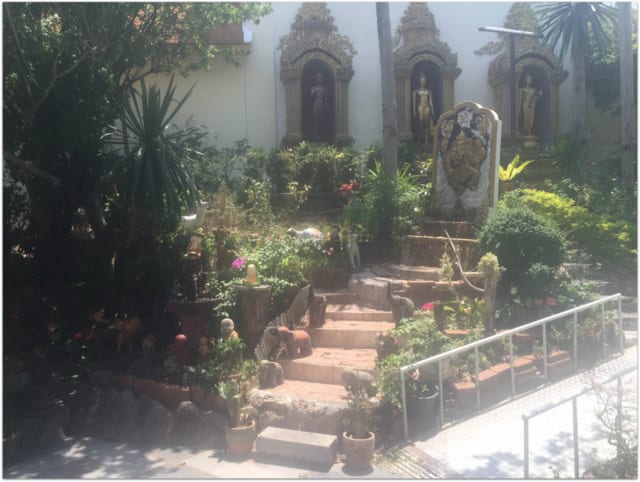 I did some meditation. There were pillows available to sit on.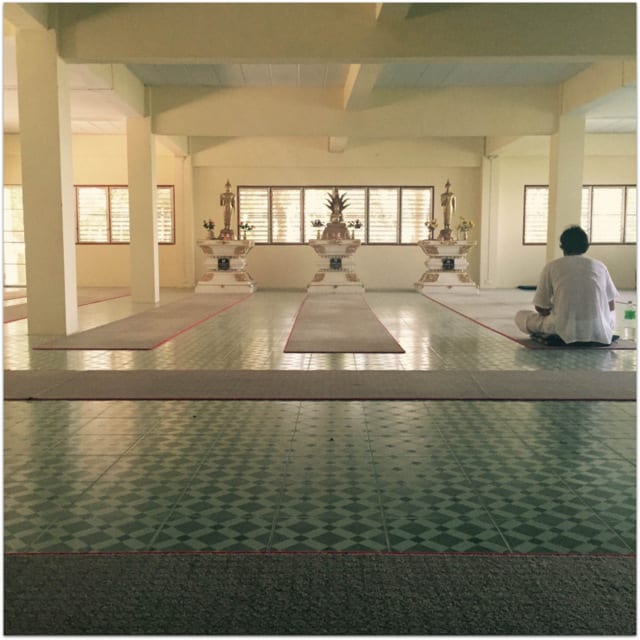 After a long contemplative walk, where I considered the future of me and those in my life, it was time to leave.
I was hungry and these fried eggs/fried coconut things looked delicious.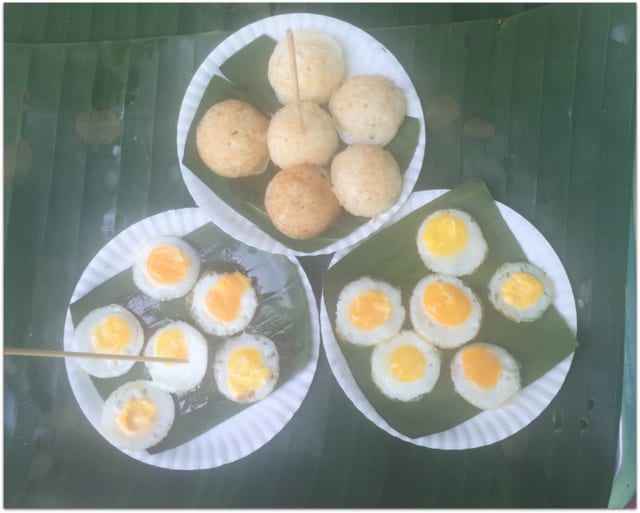 Still hungry, I had some coconut-fried chicken, which was splendid.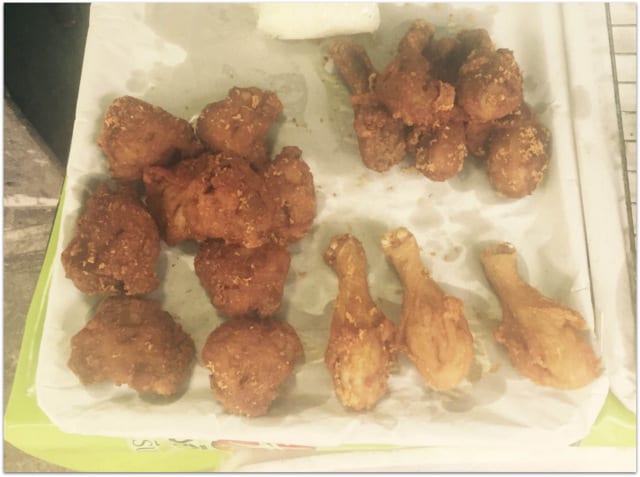 On the way down I stopped by the national park to cool down at the waterfall.
Open your heart and mind up to new possibilities, let the water flow through you.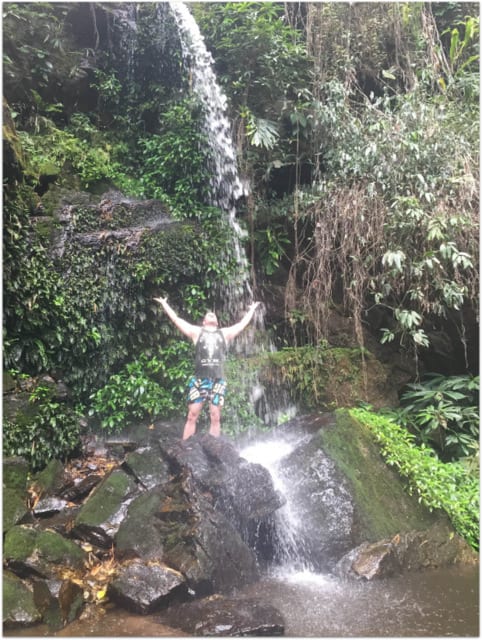 My life is pretty great right now, but that's not how it all started. To find out how you can live the live you dreamed of, read this.
Report: Israel's Wall Is 100% Effective At Keeping Away Outsiders
President Trump has often used Israel as an example of how effective a border wall can be at keeping illegal aliens out of a country. He now has some hard data to help support that claim.
Israel's Population and Immigration Authority released a report on Sunday, showing their southern wall to have been 100 percent effective at preventing infiltration over the last 12 months.
However, there are some notable differences between Israel and the U.S. project.
Length:
Israel's southern wall is only 143 miles in length where the U.S. southern border spans 2000 miles and four states.
Cost:
The Wall Street Journal pegged the cost of Israel's wall at $416 million or $2.7 million per mile. The U.S. wall would be considerably more expensive.
Geography:
Israel's southern border is mostly open desert and easy to monitor. The U.S. border runs through some remote and rugged terrain, and contains several towns situated right along it. It would also require additional technology like sensors, drones and robots to help monitor.
Still, in 2015, only 220 illegal migrants managed to infiltrate Israel's border with Egypt and only 18 were successful in 2016.
So it appears a wall—if properly done—can prove to be highly effective at controlling unwanted crossings.
A country also needs the political will power to enforce its immigration laws.
According to the report, over the last 12 months Israel deported 2,431 people who infiltrated the border illegally, including 2,245 Eritreans and 186 Sudanese.
Last month, Israel's Supreme Court ruled that the state may deport illegal migrants to a third country with consent, but added that the government cannot detain those who refuse to go for more than 60 days.
Furthermore, according to the African Refugee Development Center, some 46,437 Africans have sought asylum in Israel. The majority (73 percent) are from Eritrea, and around 19% are from Sudan. Israeli authorities maintain that there are 40,000 illegal migrants in Israel, most of whom are economic illegal immigrants and not refugees seeking sanctuary
Sources:
Israel Hayom
Politifact
Wall Street Journal
Unwinding on the Island of Koh Samui, Thailand
As much as I enjoy the busy streets of Saigon, my mind requires large open spaces. I do my best work near the ocean or mountains (ideally both). Koh Samui, an island in Thailand, was just what I needed to relax and unwind.
Like all of Thailand, Koh Samui is hot. Heat has pros and cons. I love swimming in the ocean, but the oceans in Los Angeles are frigid.
In Thailand the water is warm, even first thing in the morning.
The sunrise was, well, see for yourself.
In Thailand, keep applying that sunscreen. Even if you think you've applied it frequently enough, you likely haven't.
My face and arms were too red for me to go outside swimming the next day.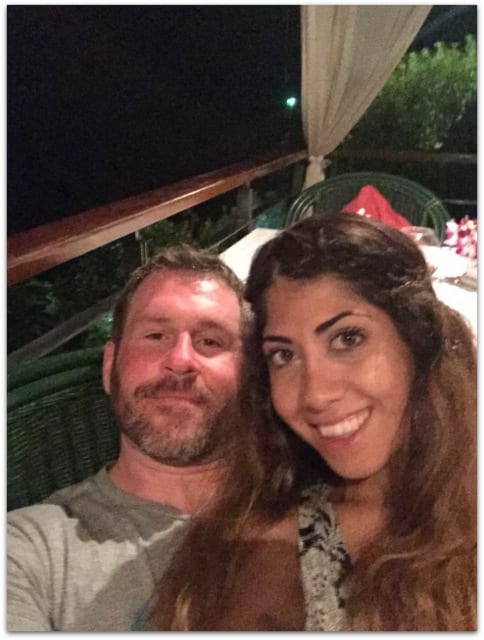 Koh Samui has excellent local cuisine, with a lot of places offer an Italian-Thai fusion.
You can also grab a burger.
Or some sashimi.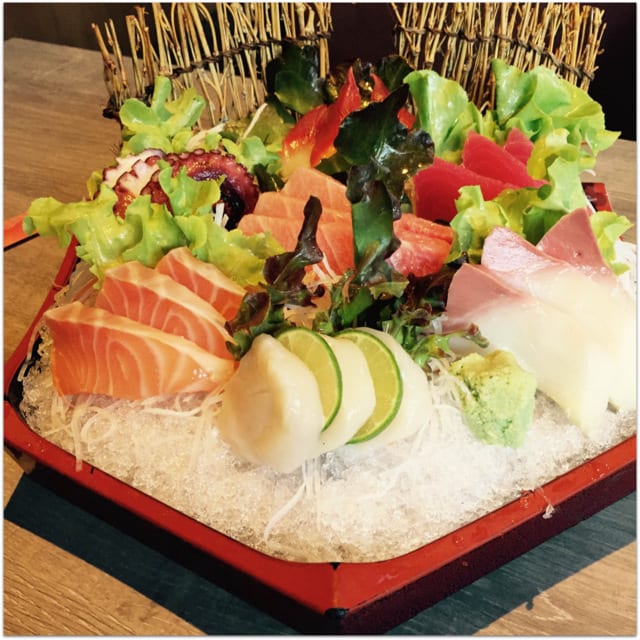 Koh Samui is home to several temples, including the Big Buddha Temple.
I hopped on the motobike and took the drive to check it out.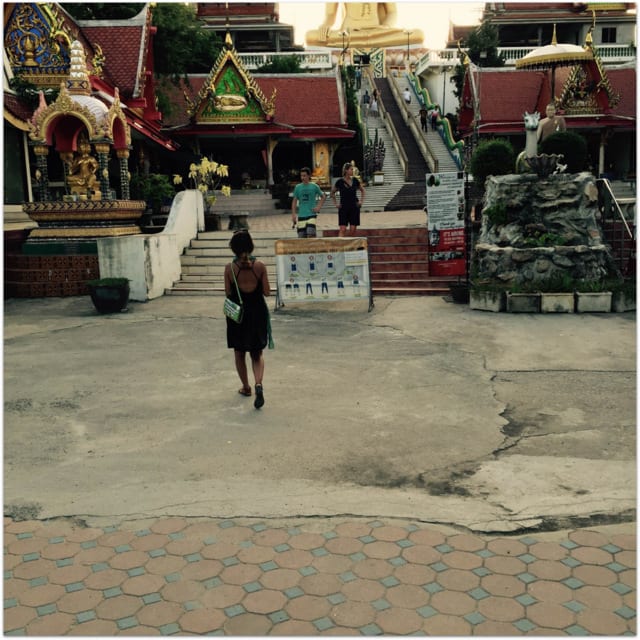 I found a dog meditating. Who, after all, understands more about gratitude and getting into the moment than dogs?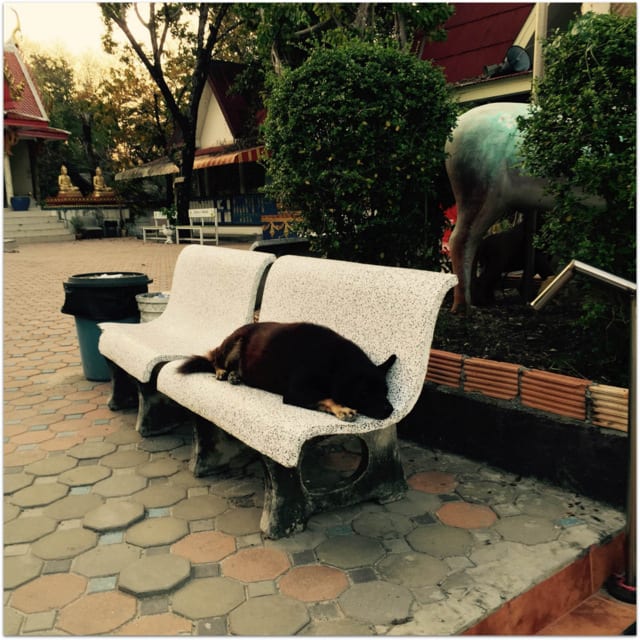 The sign says:
Buddhist monks are for
Bidden to look upon
The Exposed Bodies of Women!!!
Please Respect These Holy Men
Thankfully I'm not a monk…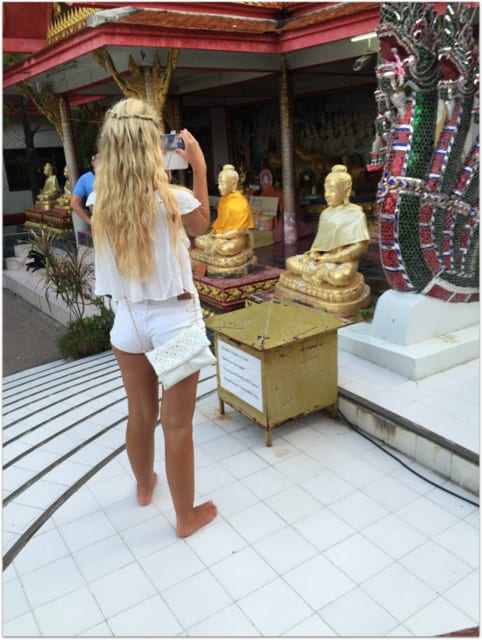 I told you the food was good!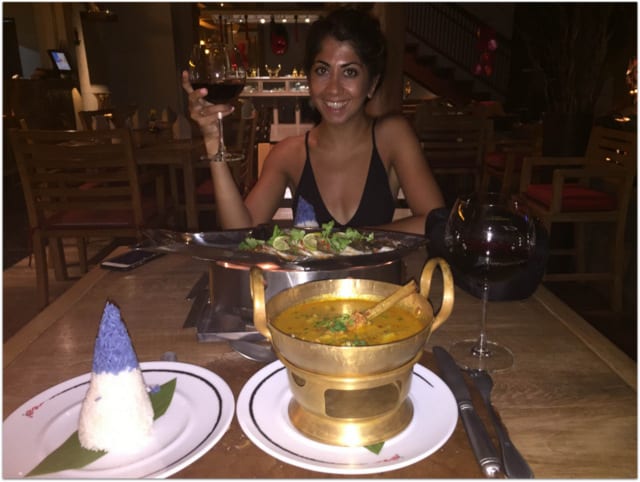 The hotel offered an ocean view.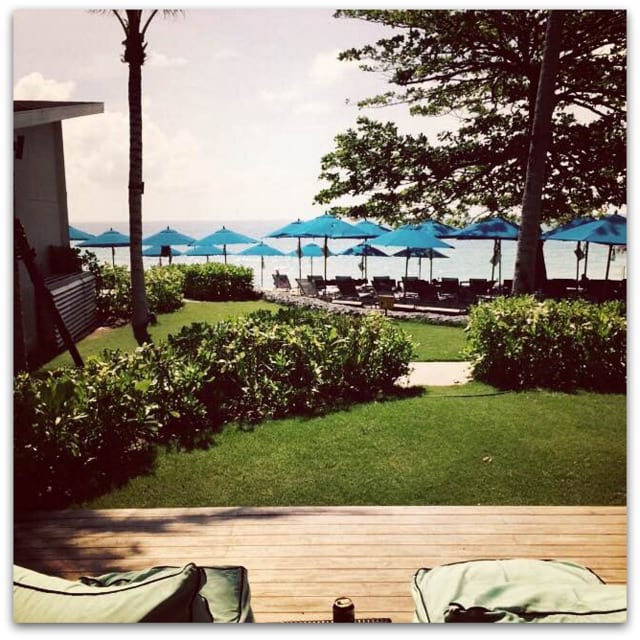 The pool was also relaxing.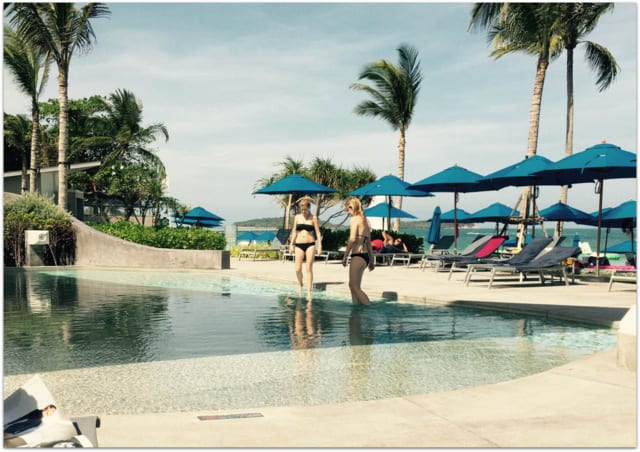 Ordinarily an airport would be of no notice. Yet the Koh Samui airport was more comfortable and spacious than many luxury hotels.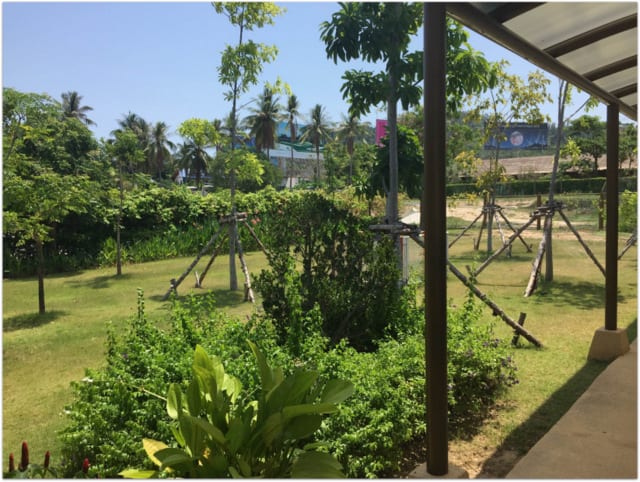 This is an airport?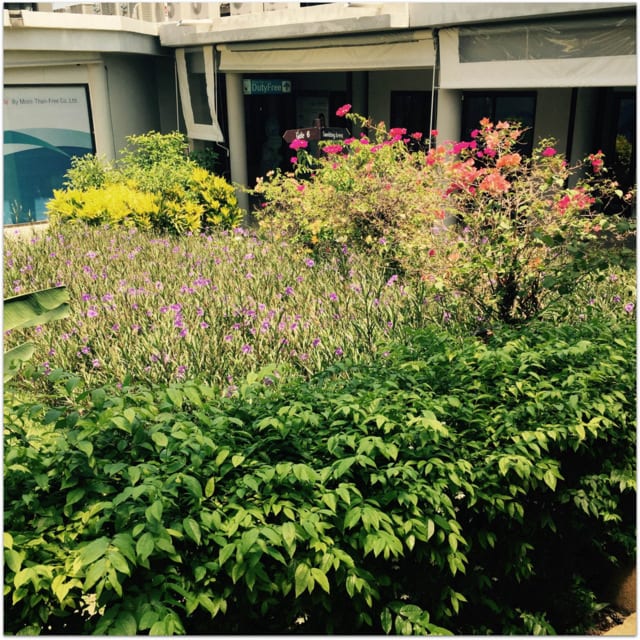 You can read some of my other travel entries here:
Enjoying the Beaches of Hoi An, Vietnam – Riding Motos Down the Coast of Vietnam – Exploring the Caves of Phong Nha
A Day (and Night) in the Life of Saigon
I've travelled enough to not get goo-goo eyes for each new city. We all know the type, "OMG! THIS PLACE IS AMAZING I AM GOING TO LIVE HERE."
Well. Oh my.
Saigon has a vibe as all cities do.
Saigon has a fair amount of chaos and disarray, which excites me. I approach each new day without expectations.
Here are some photographs of Saigon I've taken.
Enjoy!
Saigon is humanity.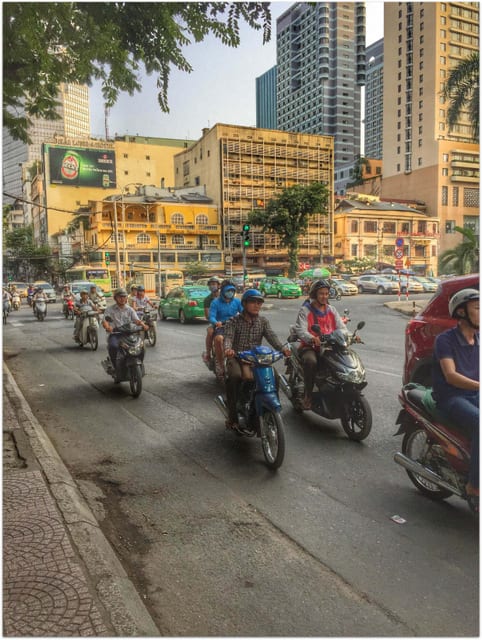 Saigon is narrow streets.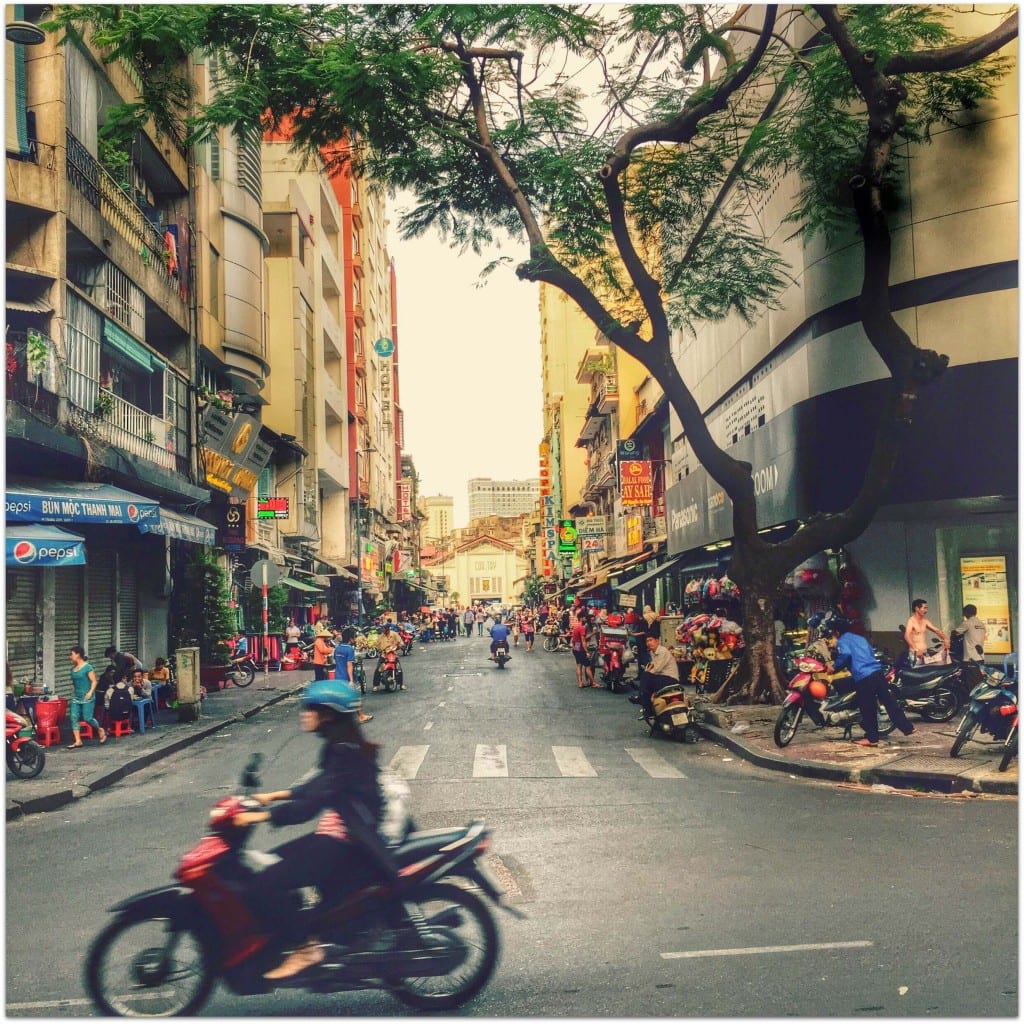 Saigon is work.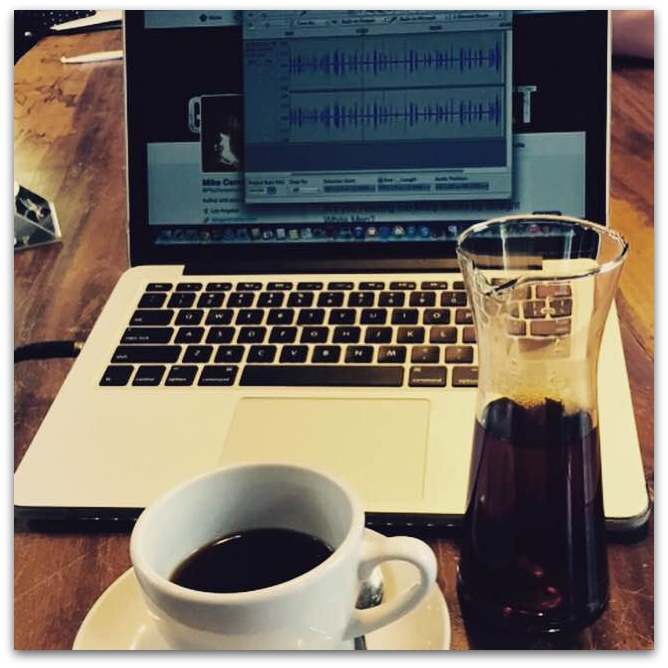 Saigon is a lot of coffee.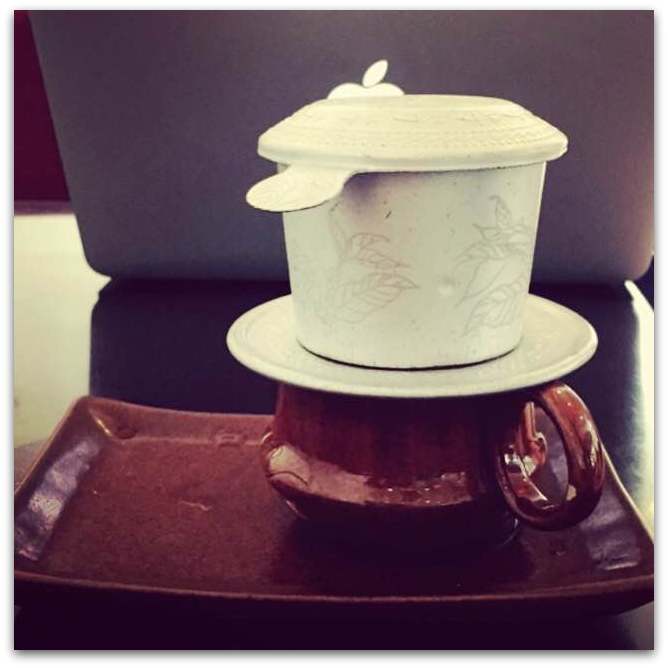 Saigon is traffic.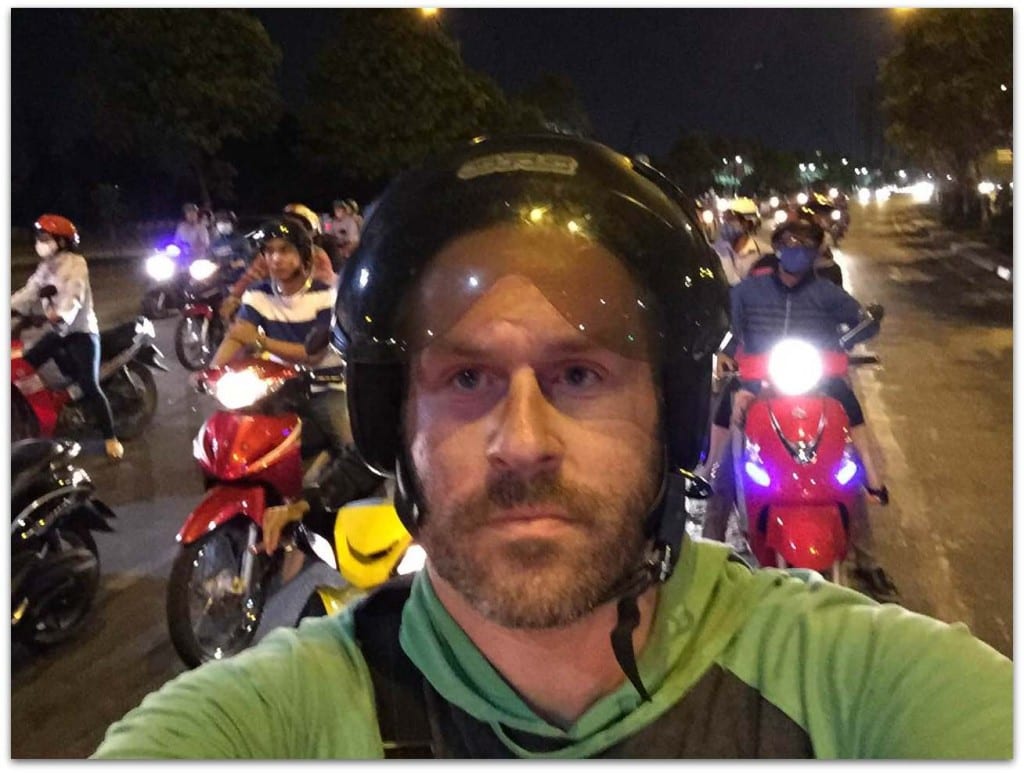 Saigon is new games.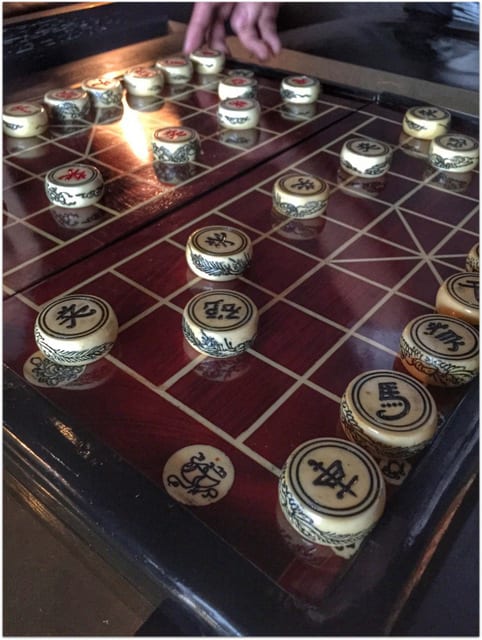 Saigon is walking.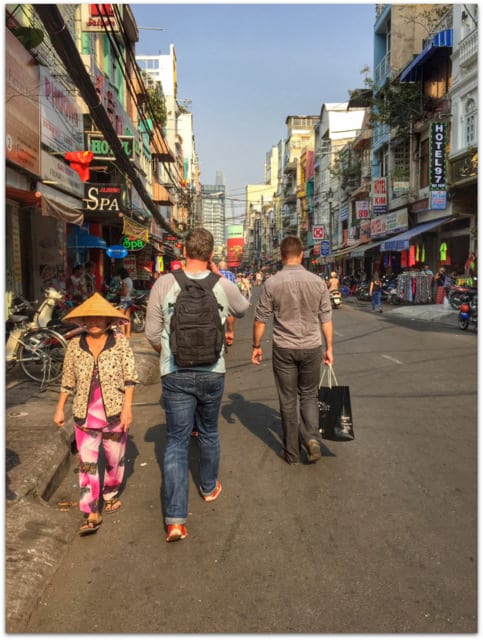 Saigon is riding.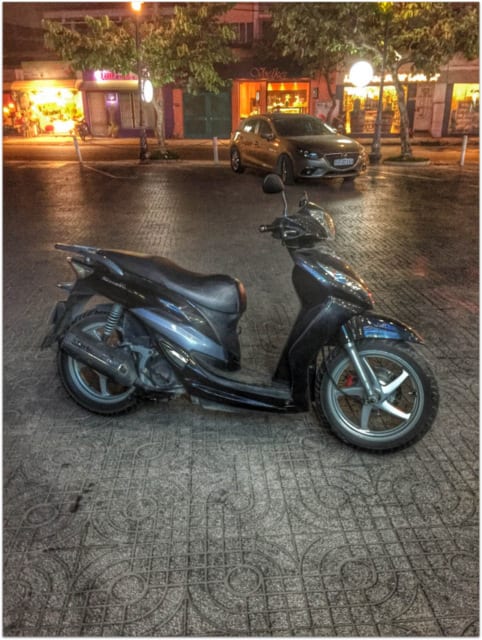 Saigon is good food.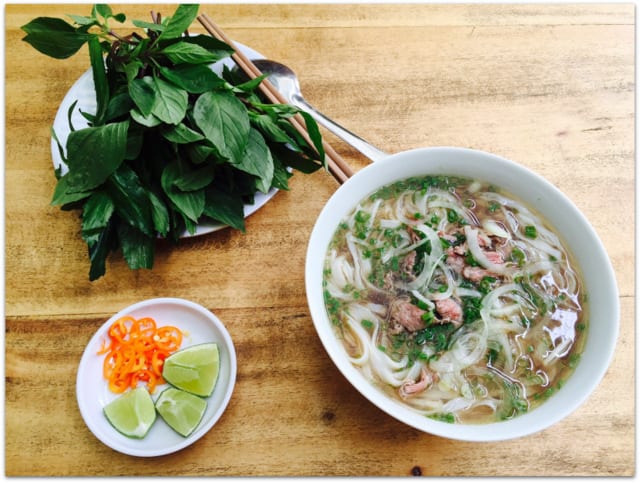 Saigon is service.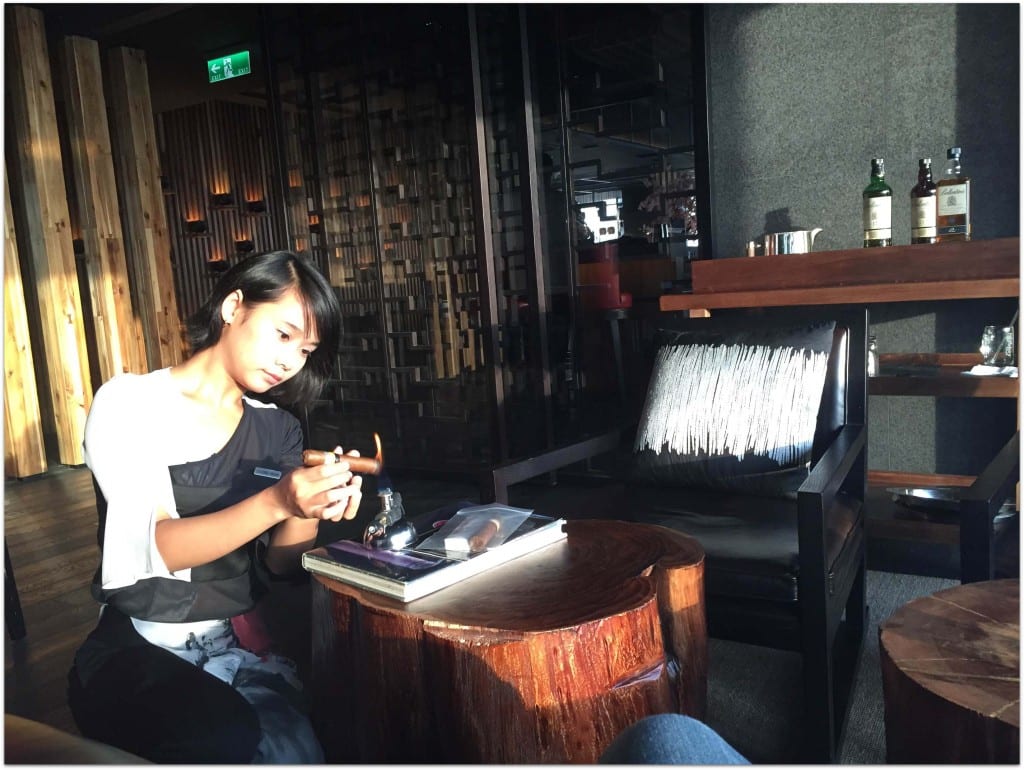 Saigon is open air.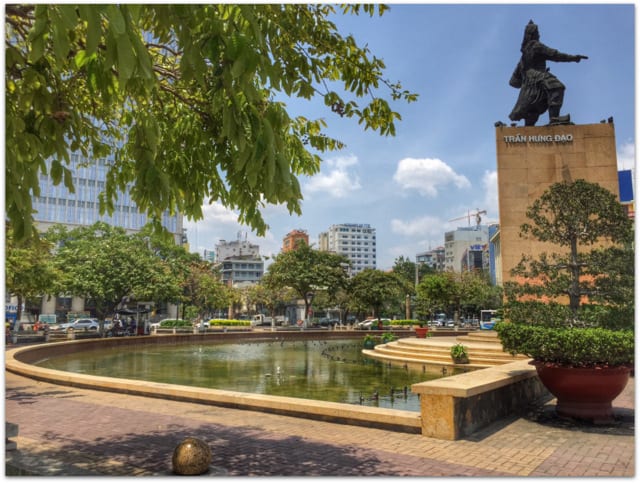 Saigon is water.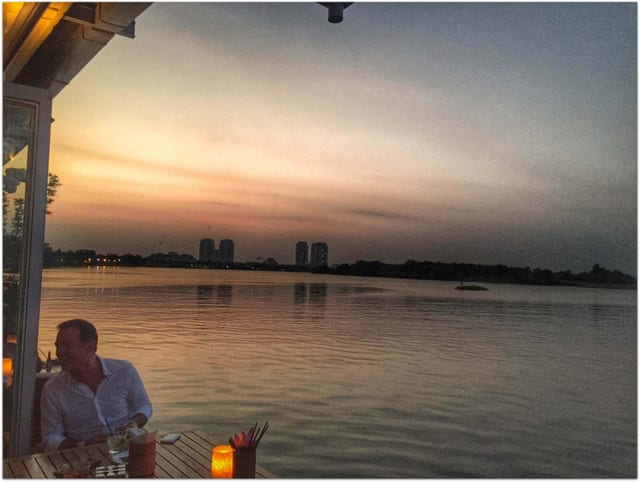 Saigon is a city.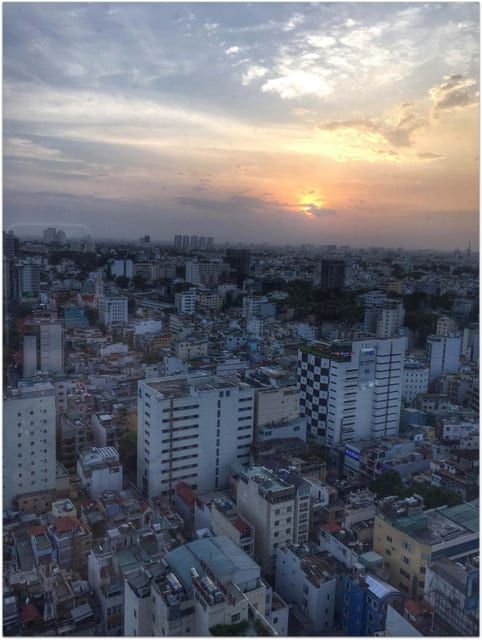 Saigon is life.
Saigon is whatever you want it to be.