Exploring the Phong Nha Caves (With a stop in Dong Hoi, Vietnam)
After spending Tet in Hanoi, we hopped on Vietnam airlines to Dong Hoi. We had an overnight stay planned at a farmstay and then onward to Phong Nha-Kẻ Bàng National Park, home of a massive cave system.
Vietnam Airlines is my new best friend.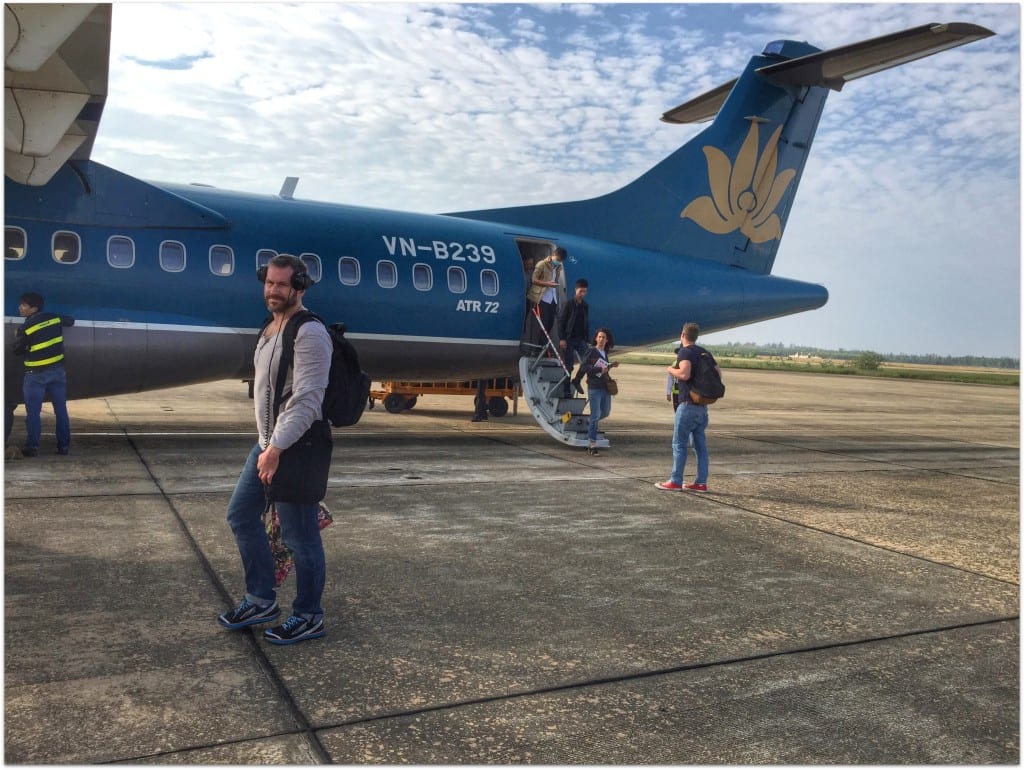 (If you fly Vietnam airlines, keep these two pointers in mind: They will ask to see the credit card you booked the ticket with and they will check your luggage ticket before allowing you to leave the airport. In the U.S. I always threw away the baggage claim ticket. That's a bad habit to break in Vietnam.)
Phong Nha-Kẻ Bàng National Park was, to use some overused words, spectacular, breathtaking, and awe-inspiring.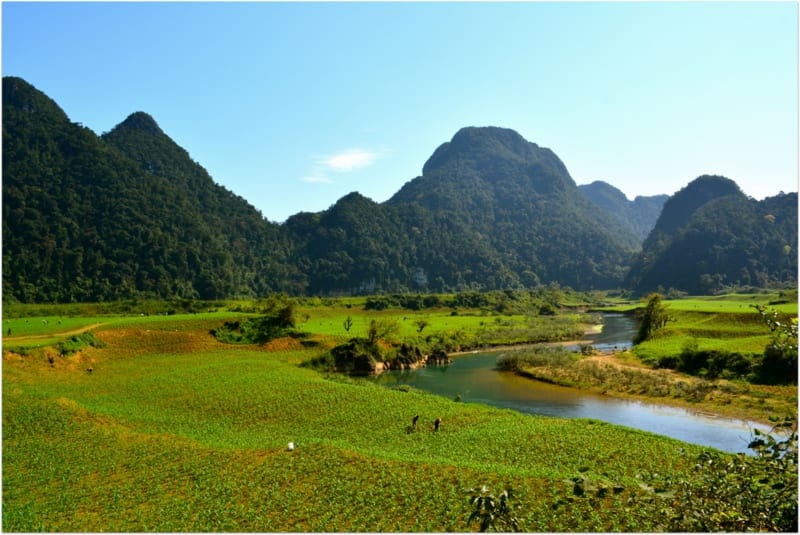 Taking a long hike is a great time to learn about local culture from your guides, who often grew up in the surrounding areas.
I learned the nearby farmers eat cows but treat their buffalo like members of the family. When thebuffalo dies, they even hold a proper burial for the animal.
Motobikes are the horses of Vietnam.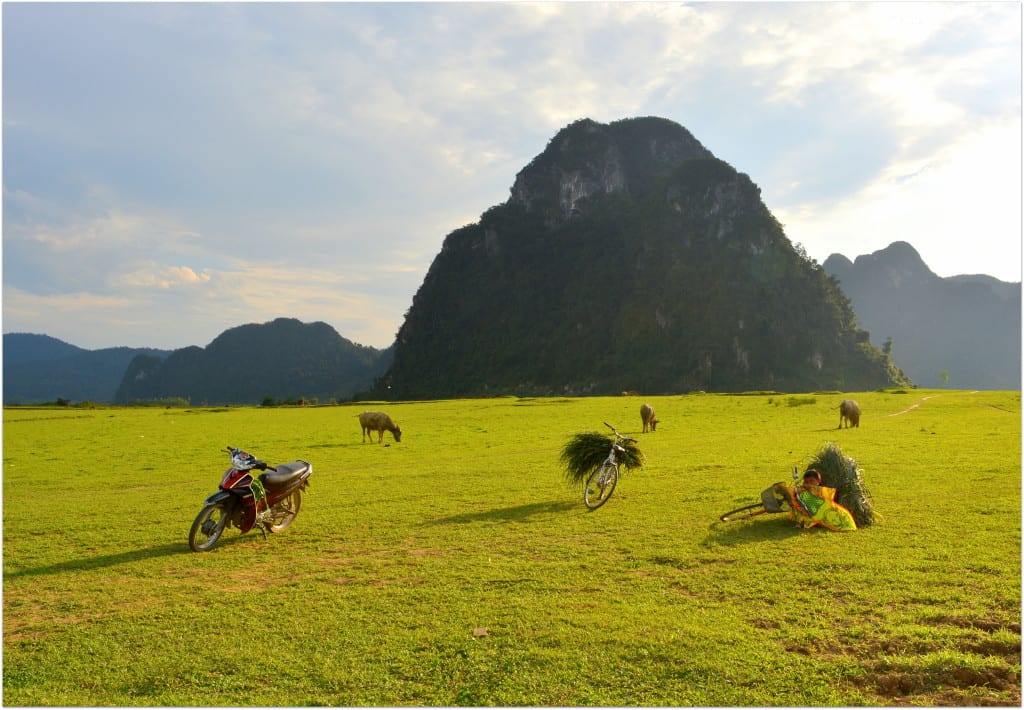 There is farmland in the surrounding areas, and we heard a funny story about "civilization."
Our guide explained that before the caves were discovered, the women worked the corn and peanut farms. The men, having nothing to do, would sit around drinking all day.
The civilizers explained to the men they could go work in factories. For some strange reason the men left. Having never worked in a factory, they clearly had no idea what they were getting themselves into.
The moral of the story, from my point of view, is one should be careful before choosing to be civilized.
Phong Nha-Kẻ Bàng National Park looked like the setting in A Land Before Time.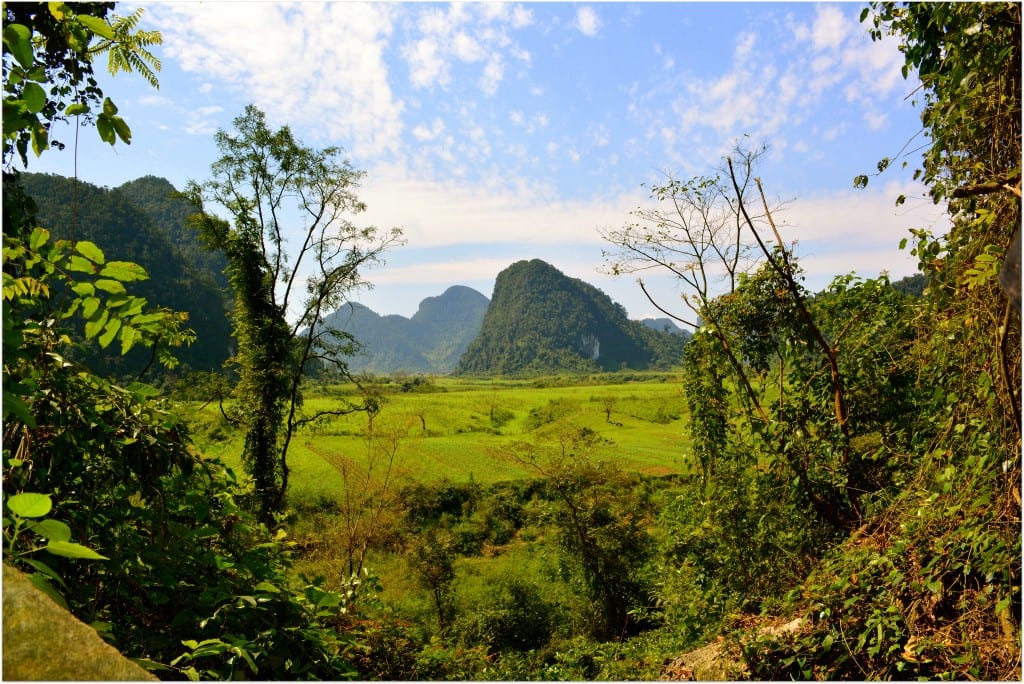 We hiked for several kilometers into the caves.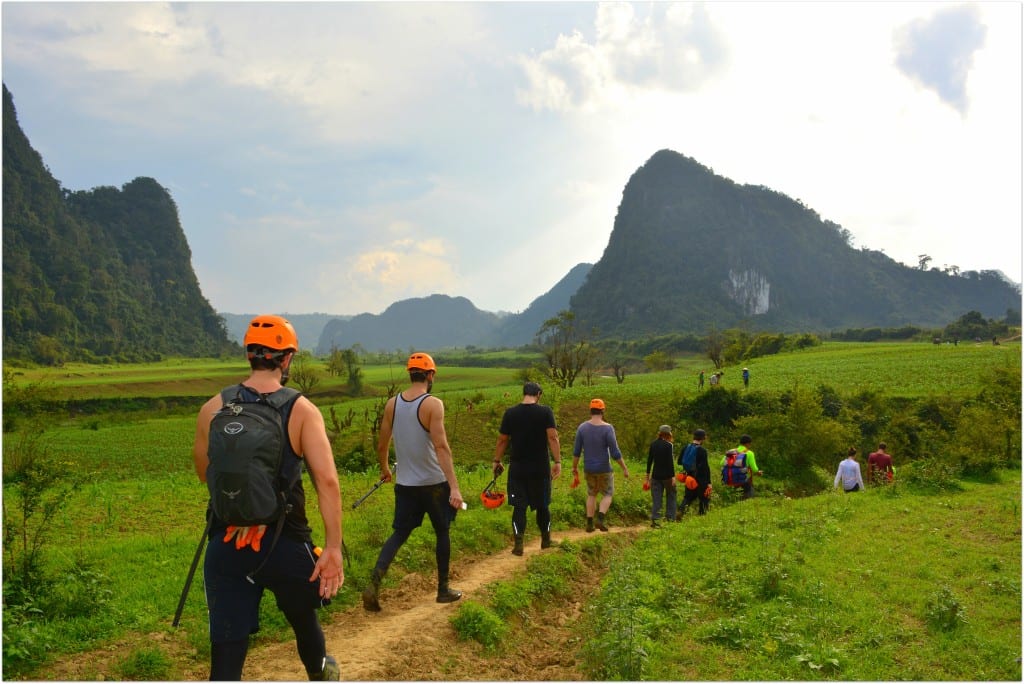 I had already been caving in Puerto Rico. Once you've seen one set of caves, you've seen them all.
The inside of the caves aren't that cool. The walk and scenery before, during, and after being in the caves was incredible.
We were in the Tu Lan caves.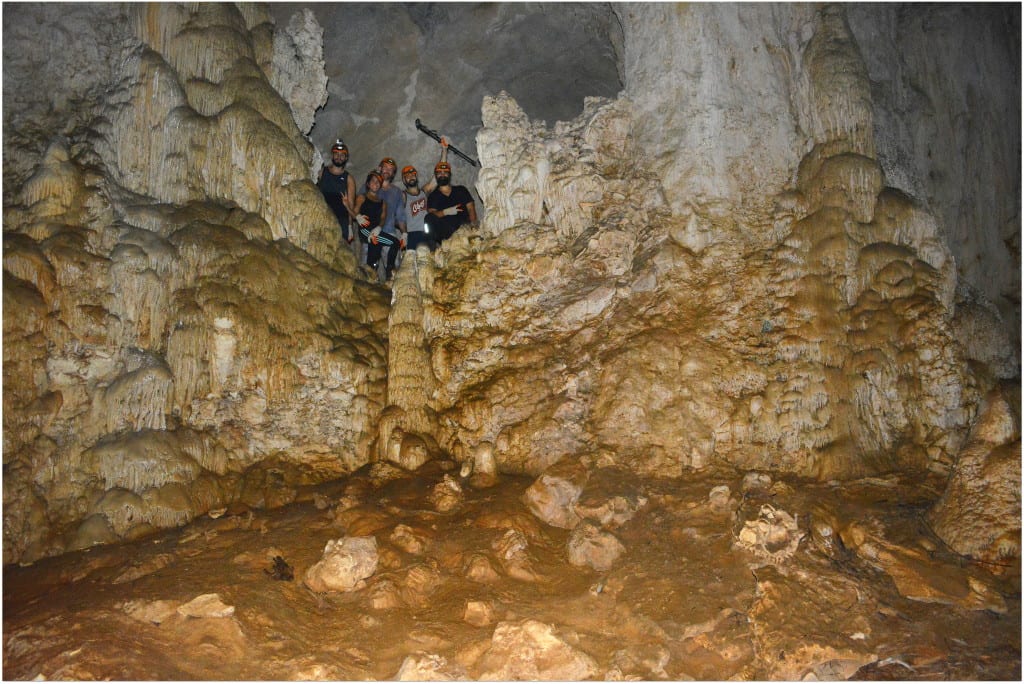 The hike was rigorous. The mountain path was steep and muddy. The rocks were jagged. Unless you're really into hiking, you may want to think twice before taking this cave expedition.
Thick jungle and big rocks.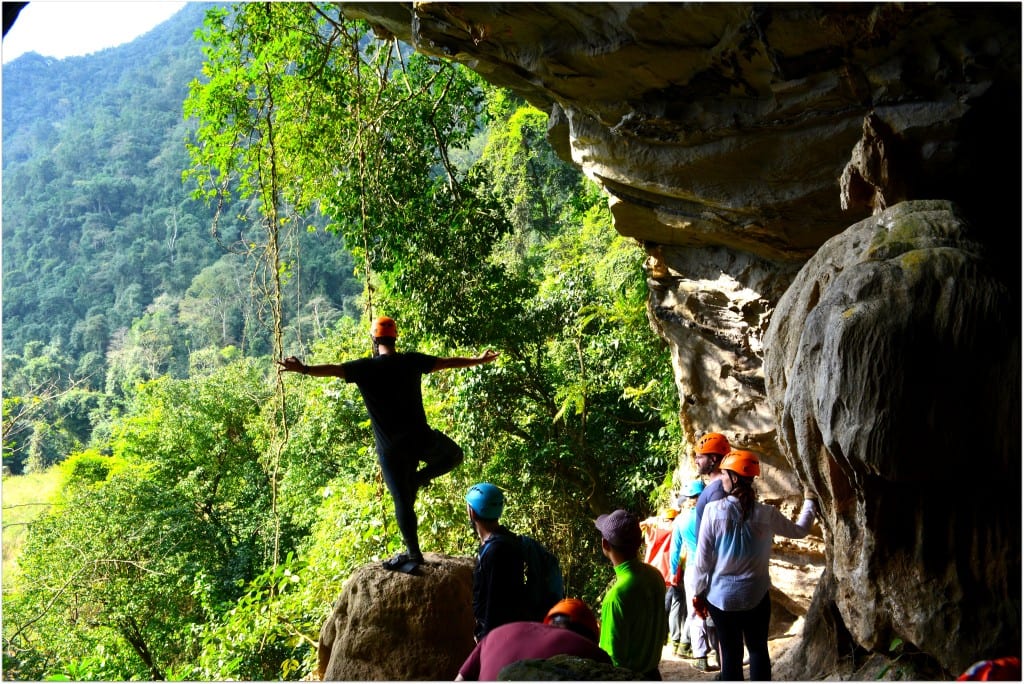 The guides, who were total professionals, made us an awesome lunch.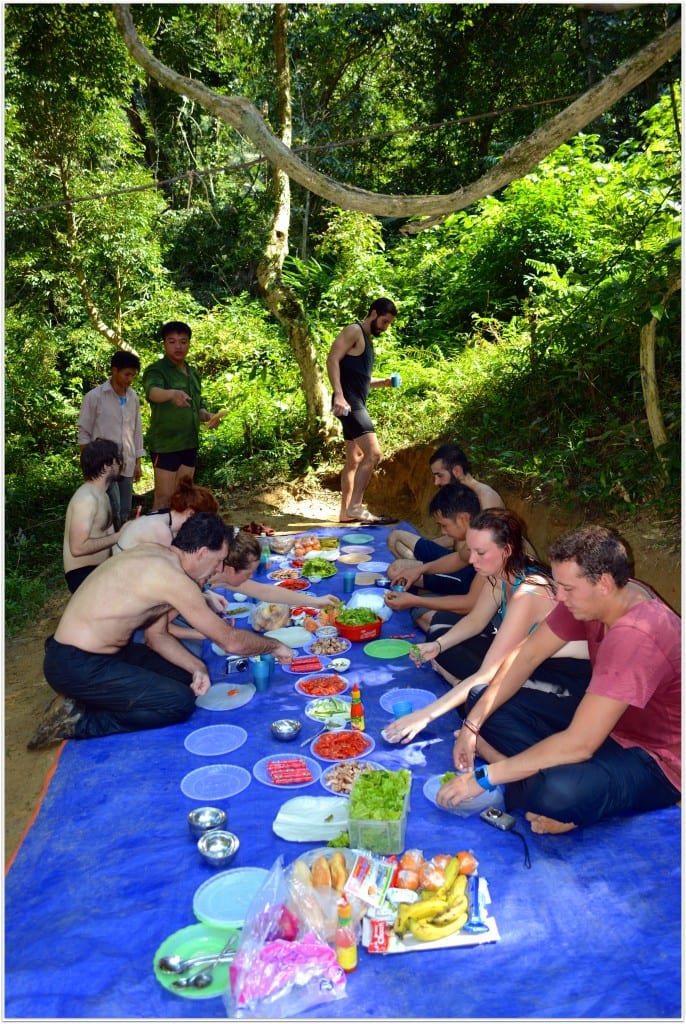 After lunch some swam and while others enjoyed the waterfalls.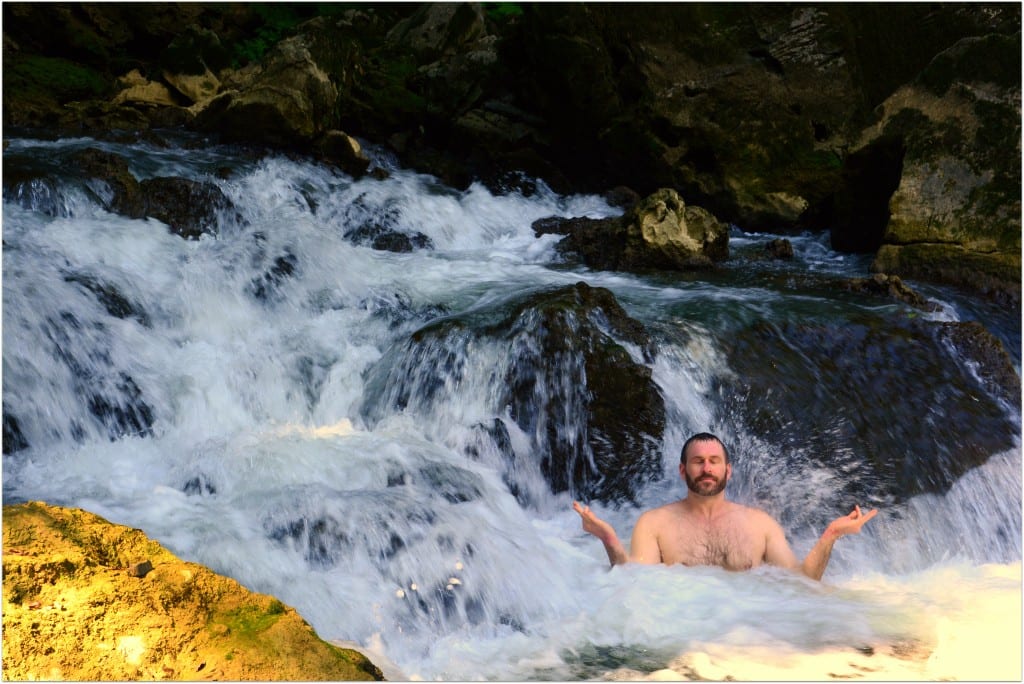 It was a long day, but worth the adventure.
If you're going to check on the Phong Nha Caves, be prepared for a lengthy hike. If a long hike isn't for you, pass.
If you're OK with a long hike, enjoy the view!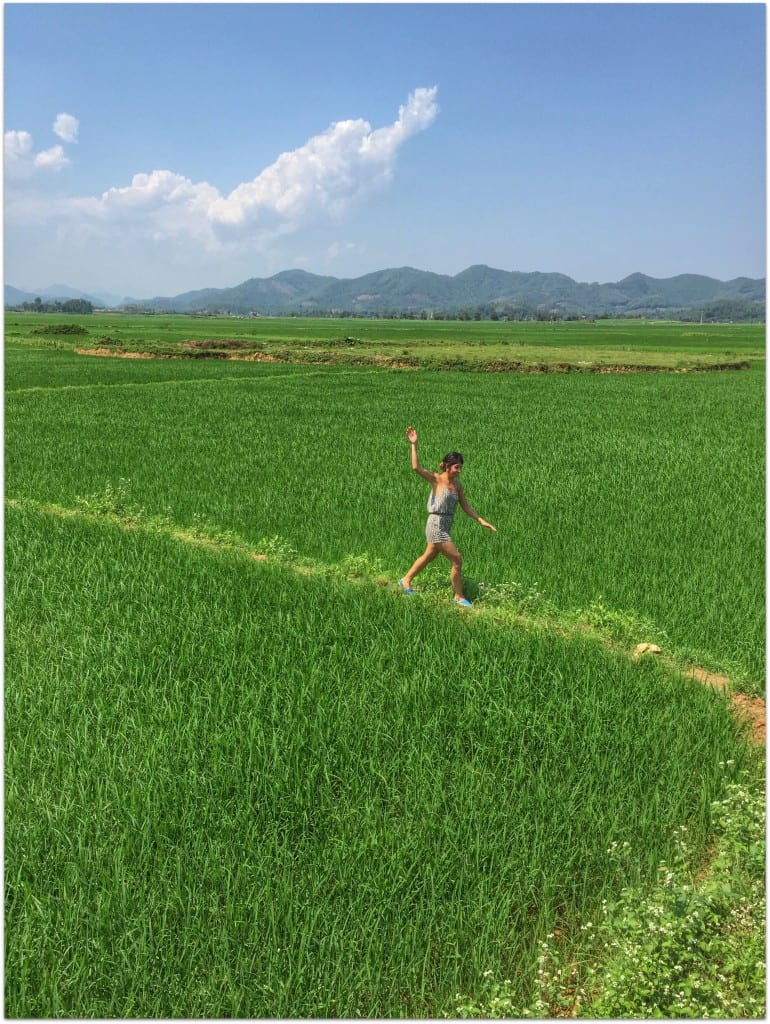 Read next: Motobiking from Huế to Hội An, Vietnam
Once upon a time in America a man could sit down with complete strangers and set aside the cares of the world.
Some men were CEOs, others were blue collar workers, and some of us were students. All were welcome and status did not matter.
Even women were welcome, and in fact the sight of a woman smoking a cigar was seen as a unicorn.
In the cigar lounge there was a certain brotherhood. Some even called it the "brotherhood of the leaf."
I smoked cigars with Axl Rose and helped David Arquette choose the best cigars for his home humidor. In a cigar lounge, no one is a celebrity or rich guy. Everyone was equal.
I fell out of the cigar scene as smoking restrictions became more severe.
In an effort to protect workers' health, California enacted various draconian smoking bans. No one would be allowed to smoke indoors, even if the employees had no issues with inhaling second-hand cigar smoke. (I happen to enjoy it!)
Even owners were prohibited from working around cigars. In a nation of obese people, you'd think we'd have bigger issues to address than cigar lounges.
Some of us viewed attacks on cigar lounges as a broader attack on masculinity. Men would go to the lounge to "get away from it all," to kick our feet up in peace and quiet.
Like many Americans, I've learned the "communist countries" my government told me to fear offer more freedom than the land of the free and home of the brave.
My two favorite cigar lounges in Saigon are SIQAR and the Saigon Cigar Club.
As any cigar aficionado knows, there are more counterfeit Cuban cigars circulating than there are authentic ones. It was thus of paramount importance for me to interview the owners of the respective cigar lounges.
Last week I had a detailed discussion about cigar sources and counterfeits with the owner of the Saigon Cigar Club.
Today I had the pleasure to discuss cigars with the owners of SIQAR and can confirm their cigars are authentic. They order from a reliable source and unboxed a sealed box of Cohiba Behike, two of which I enjoyed.
(FYI, I don't do sponsored posts or talk to anyone before reviewing their establishment. This is entirely unpaid.)
Drinking a Vietnamese milk coffee while writing and smoking.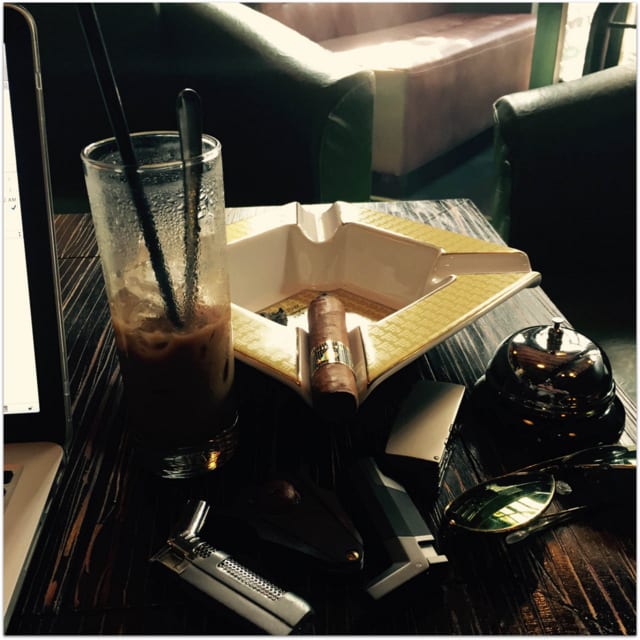 "A cigar oughtt not to be smoked solely with the mouth, but with the hand, the eyes, and with the Spirit." – Zino Davidoff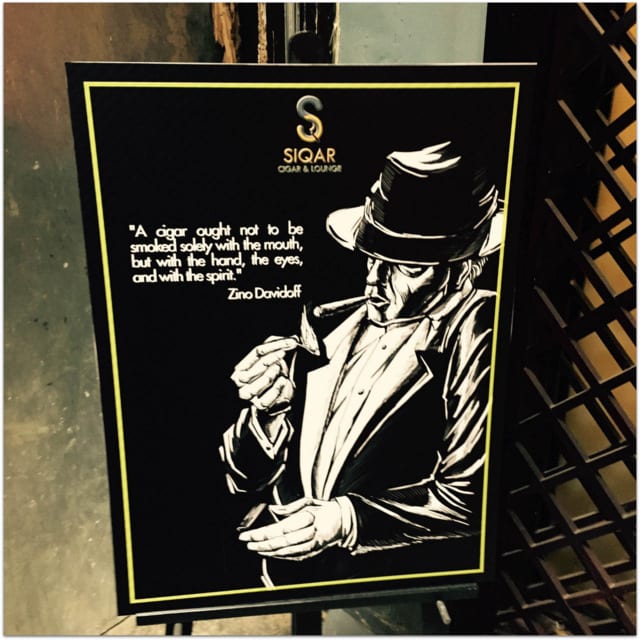 A fresh box of Cohiba Behike at SIQAR in Saigon.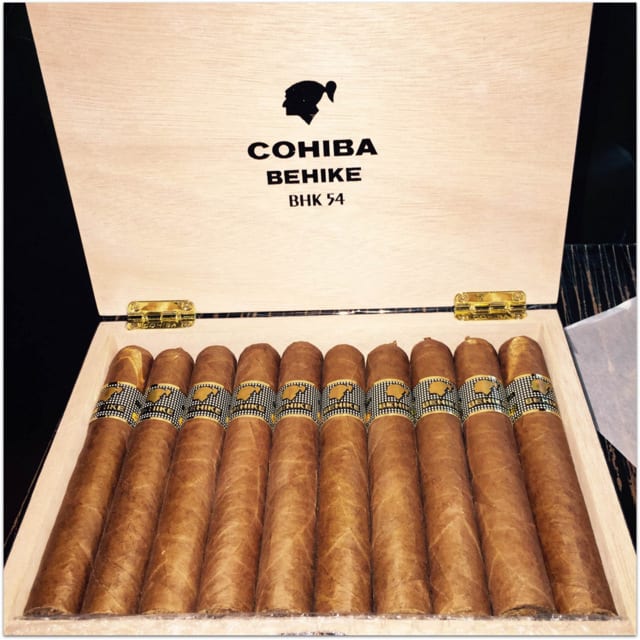 SIQAR's humidor is well stocked with a selection of Dominican cigars like Fuente and Padron as well as Cuban cigars.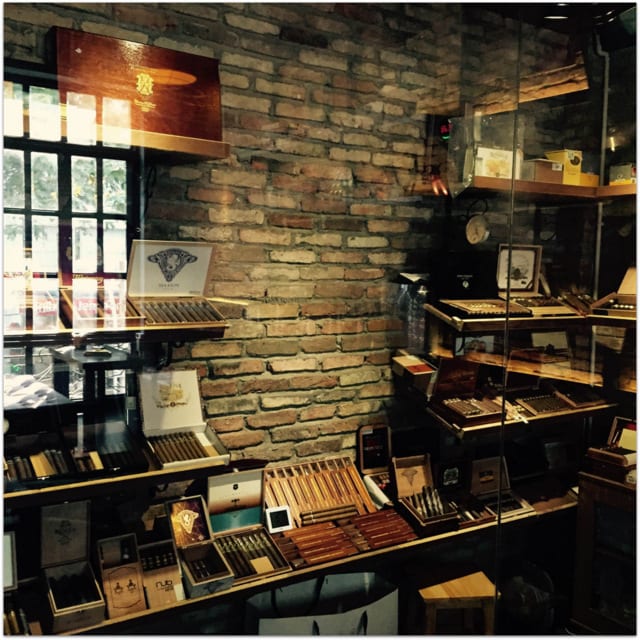 The Saigon Cigar Club has a full selection of whisky and Cuban cigars.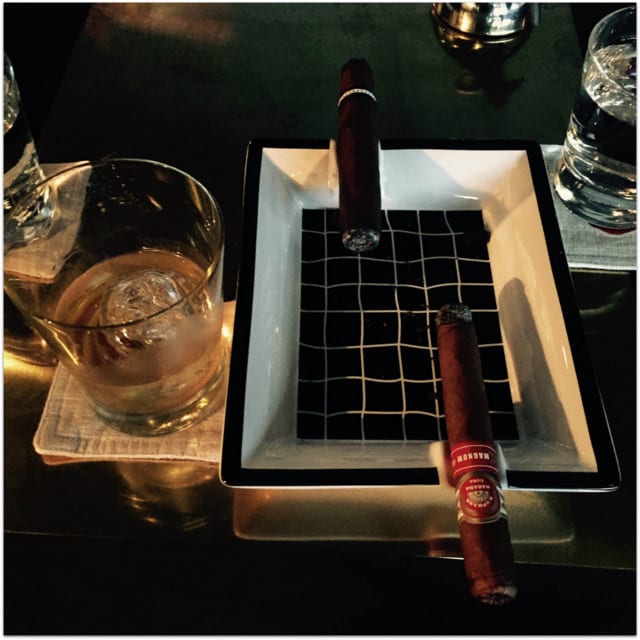 Women are welcome at cigar lounges, too.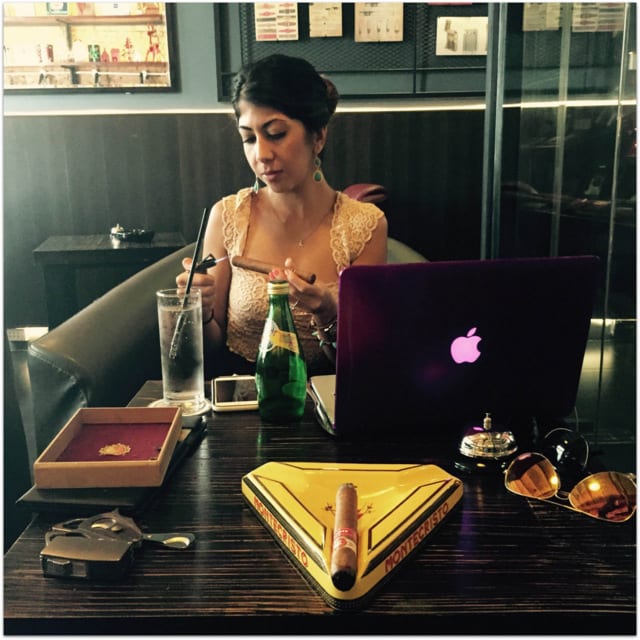 One life. Enjoy!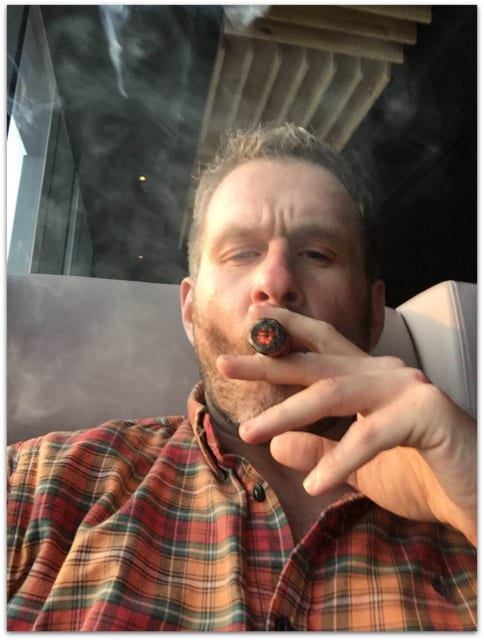 For more information, check out SIQAR on Facebook and the Saigon Cigar Club's website.
Do you smoke cigars?
If so, what's your favorite cigar?
A Day (and Night) in the Life of Saigon
I've travelled enough to not get goo-goo eyes for each new city. We all know the type, "OMG! THIS PLACE IS AMAZING I AM GOING TO LIVE HERE."
Well. Oh my.
Saigon has a vibe as all cities do.
Saigon has a fair amount of chaos and disarray, which excites me. I approach each new day without expectations.
Here are some photographs of Saigon I've taken.
Enjoy!
Saigon is humanity.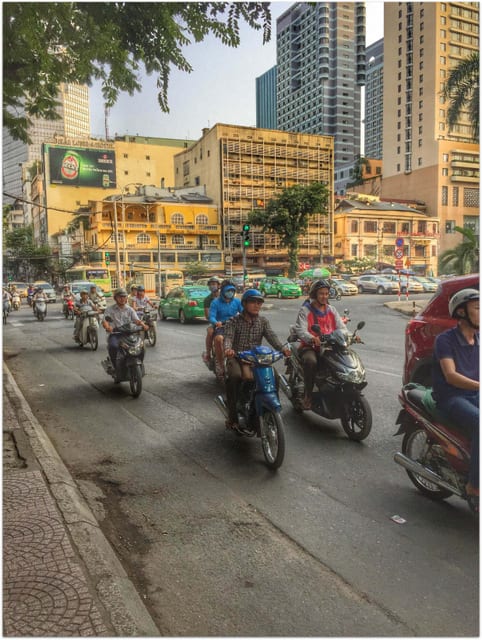 Saigon is narrow streets.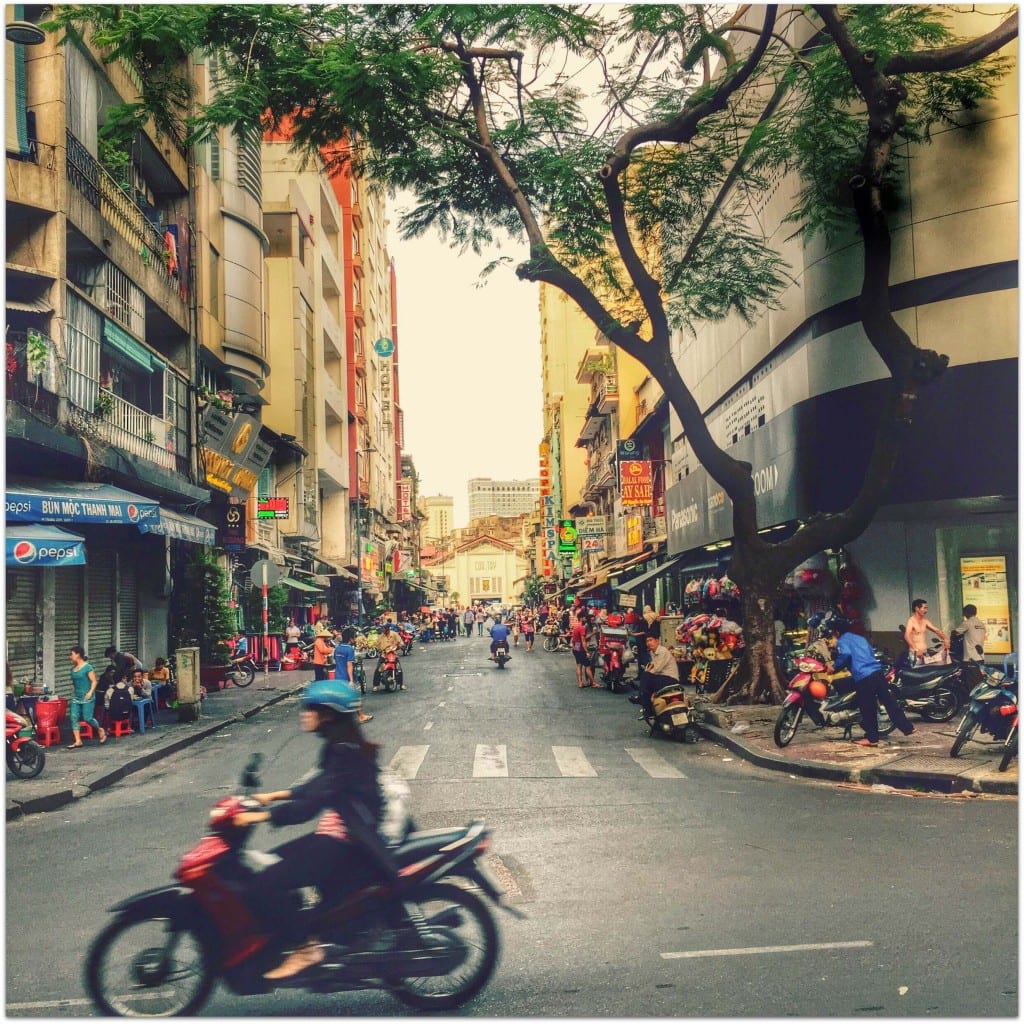 Saigon is work.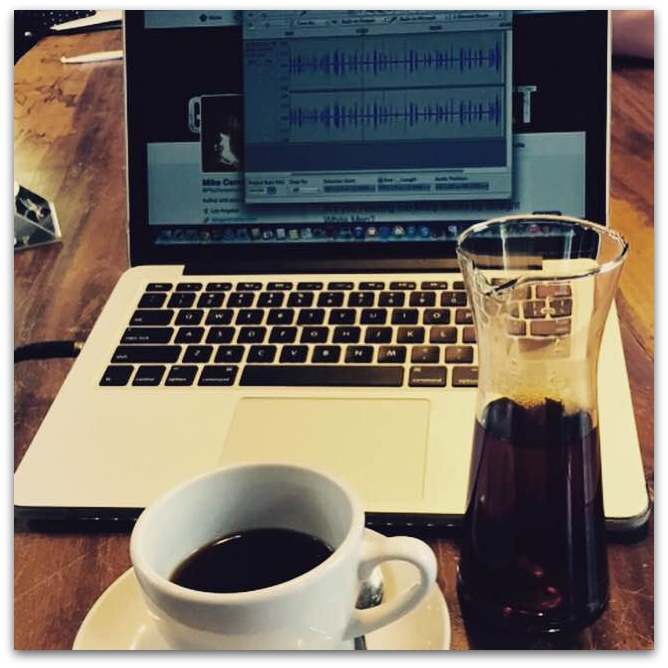 Saigon is a lot of coffee.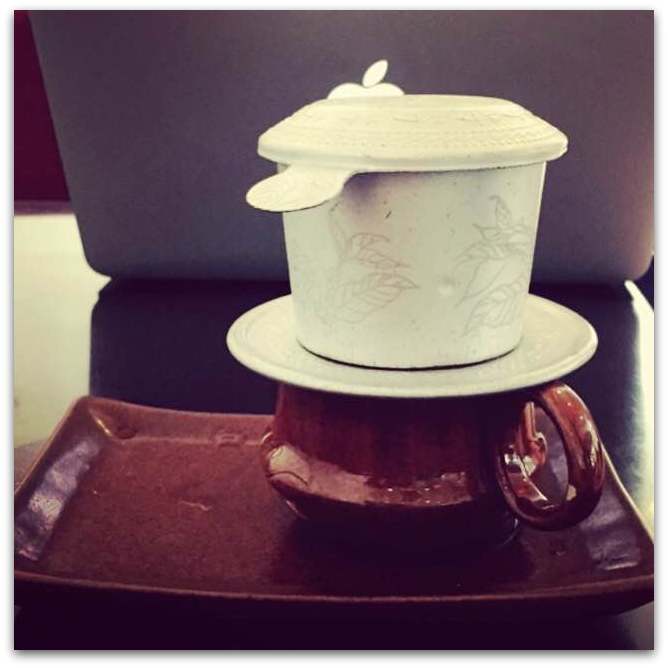 Saigon is traffic.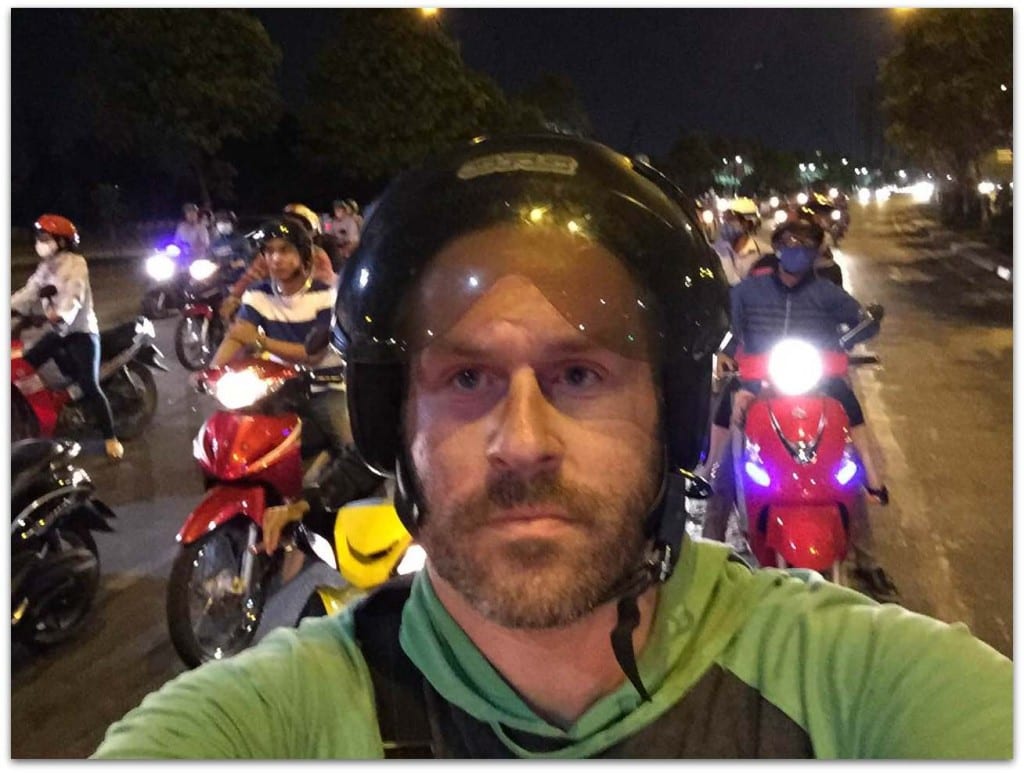 Saigon is new games.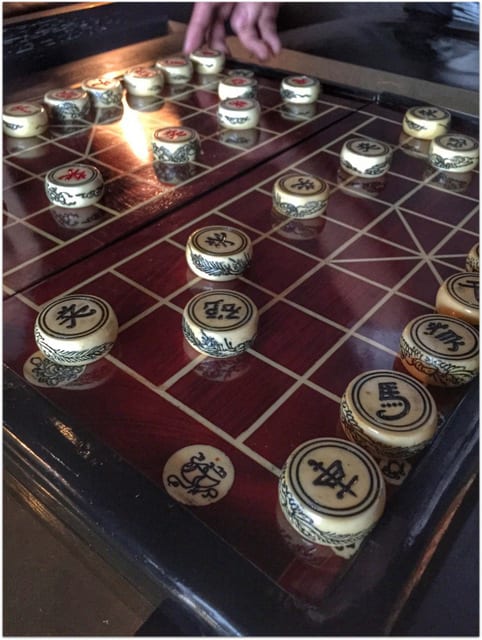 Saigon is walking.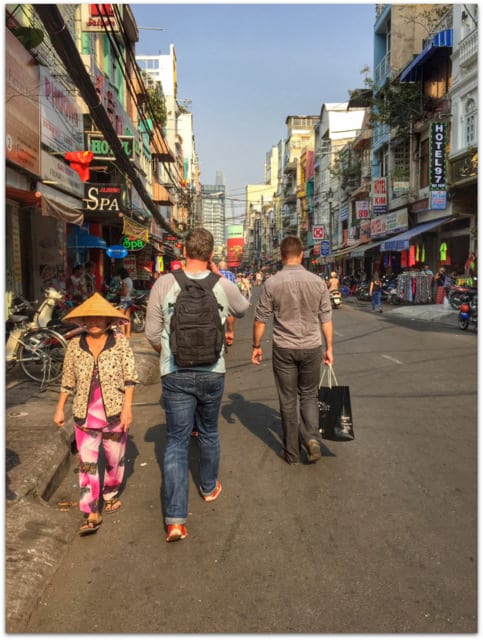 Saigon is riding.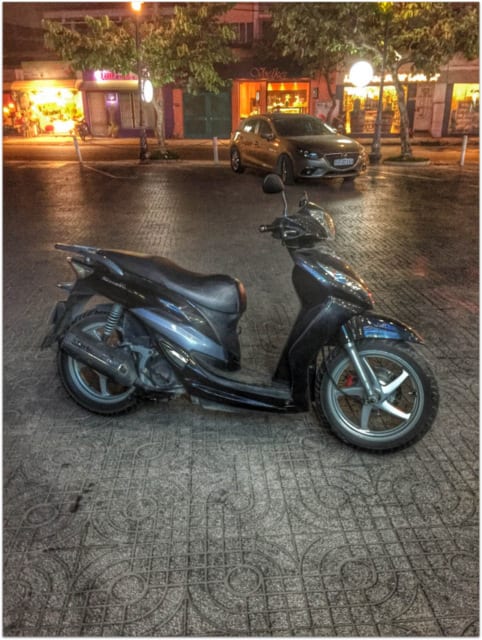 Saigon is good food.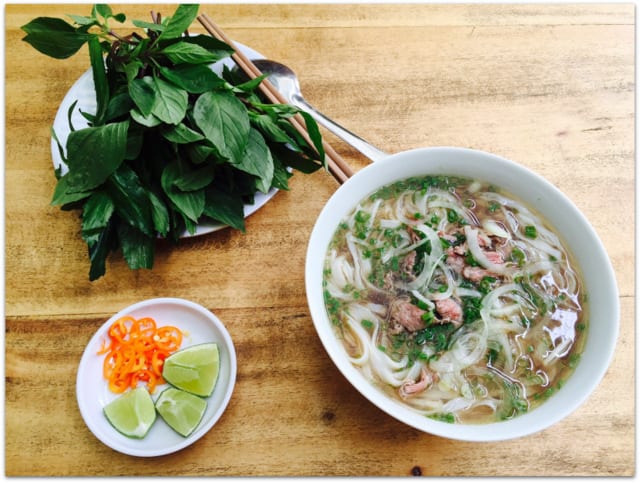 Saigon is service.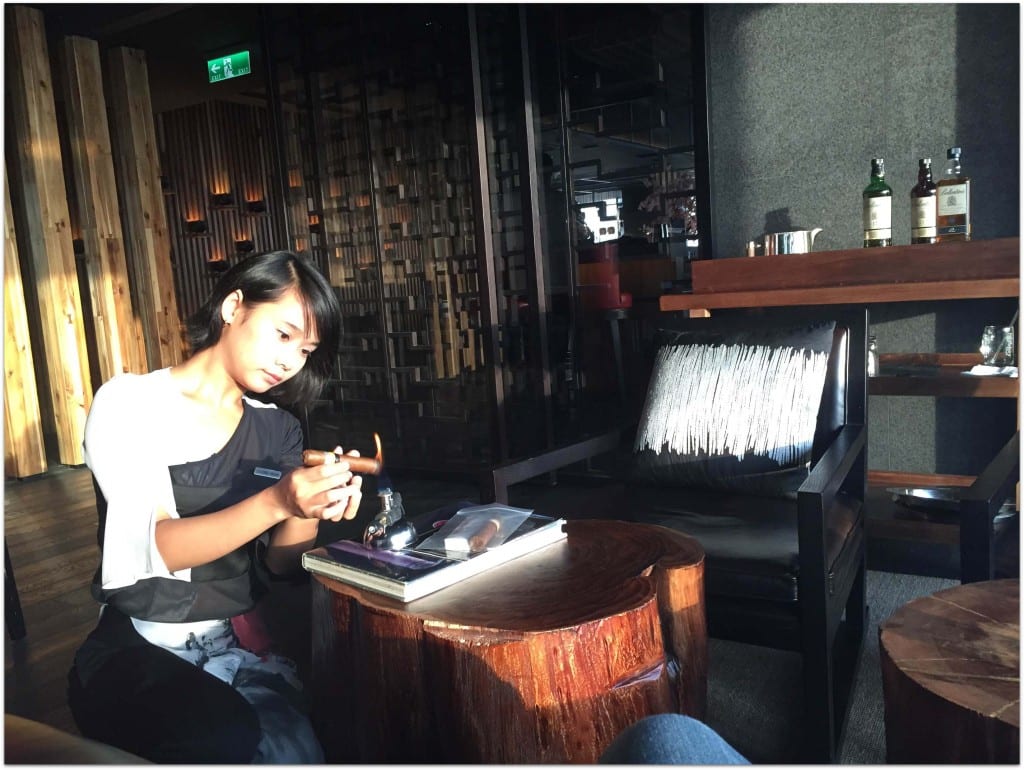 Saigon is open air.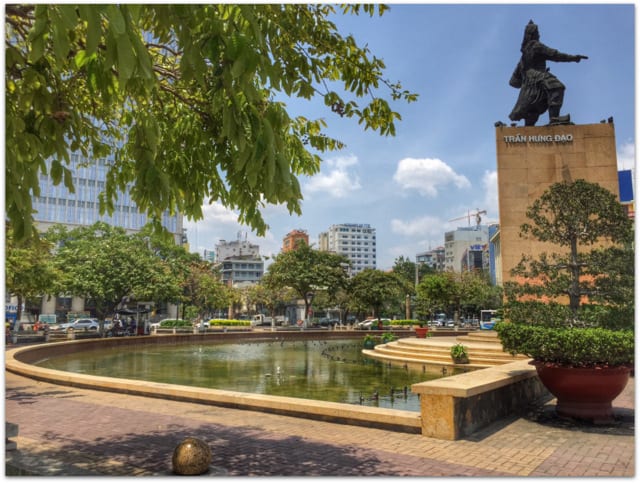 Saigon is water.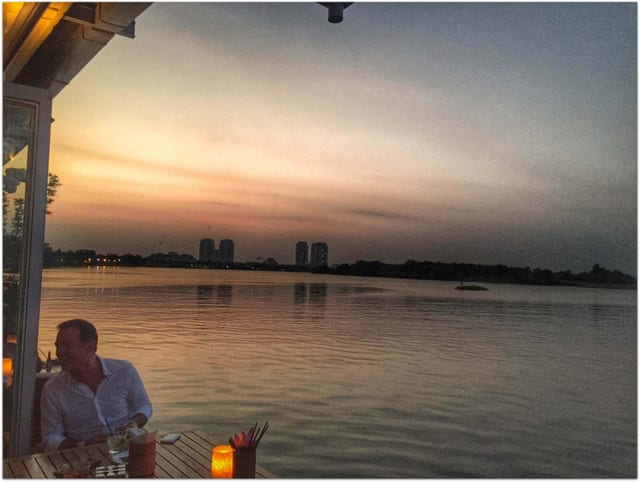 Saigon is a city.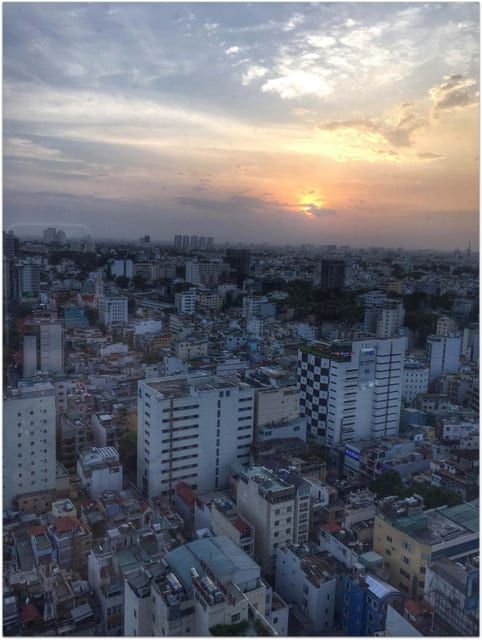 Saigon is life.
Saigon is whatever you want it to be.
Enjoying the Beaches of Hội An, Vietnam
The "motorcycle gang" started off in Huế en route to Hội An, and the trip was worth it. Hoi An was one of the most beautiful cities I've visited. The weather was cool and breezy.
Wikipedia will tell you all the high-brow facts of Hoi An. For example, "Hội An is recognized as a World Heritage Site by UNESCO. Hội An Ancient Town is an exceptionally well-preserved example of a South-East Asian trading port dating from the 15th to the 19th century."
We came for the beaches, custom suits, and swag bags.
I've been to many of the world's best beaches like Cabo and Miami, and of course I lived in Los Angeles for over a decade.
While there isn't a party scene, the beaches of Vietnam are equally beautiful.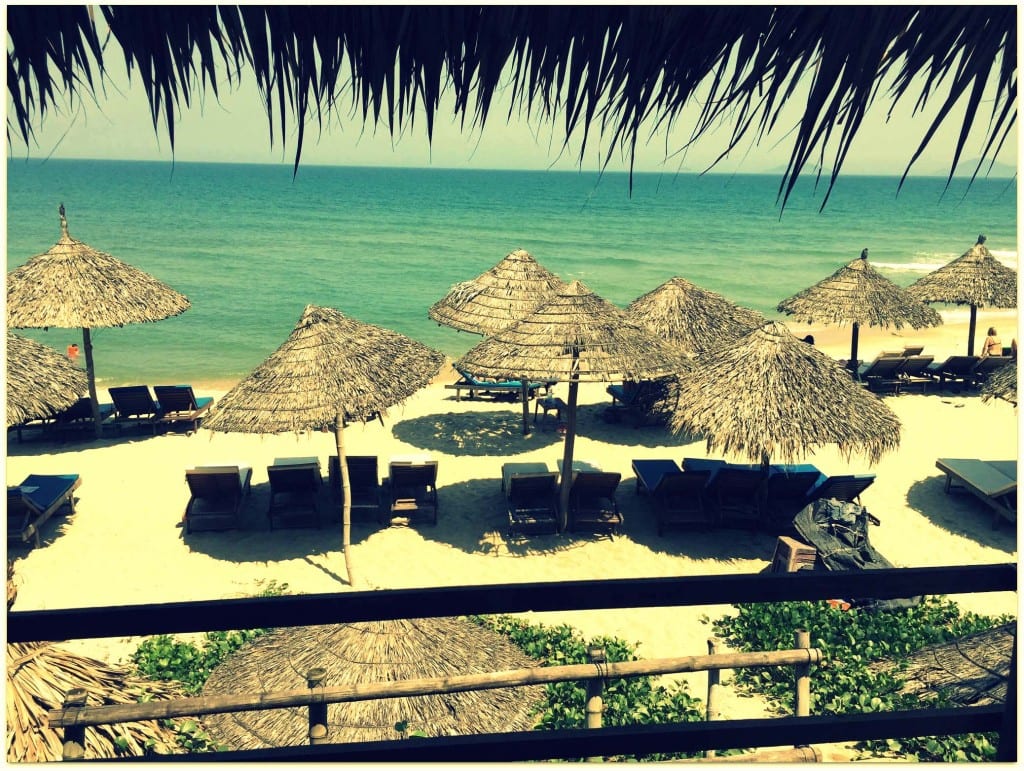 Check out this coastline.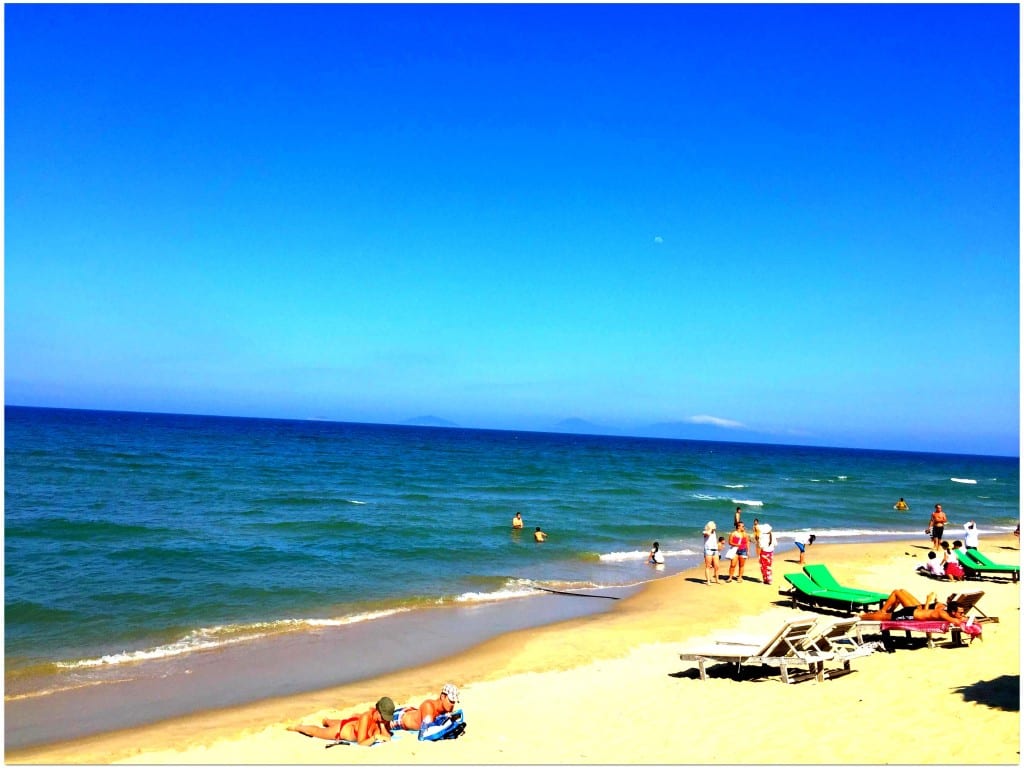 You can also shop for custom suits and leather travel bags in Hoi An.
 I had food poisoning and didn't get a suit made, unlike these two handsome men.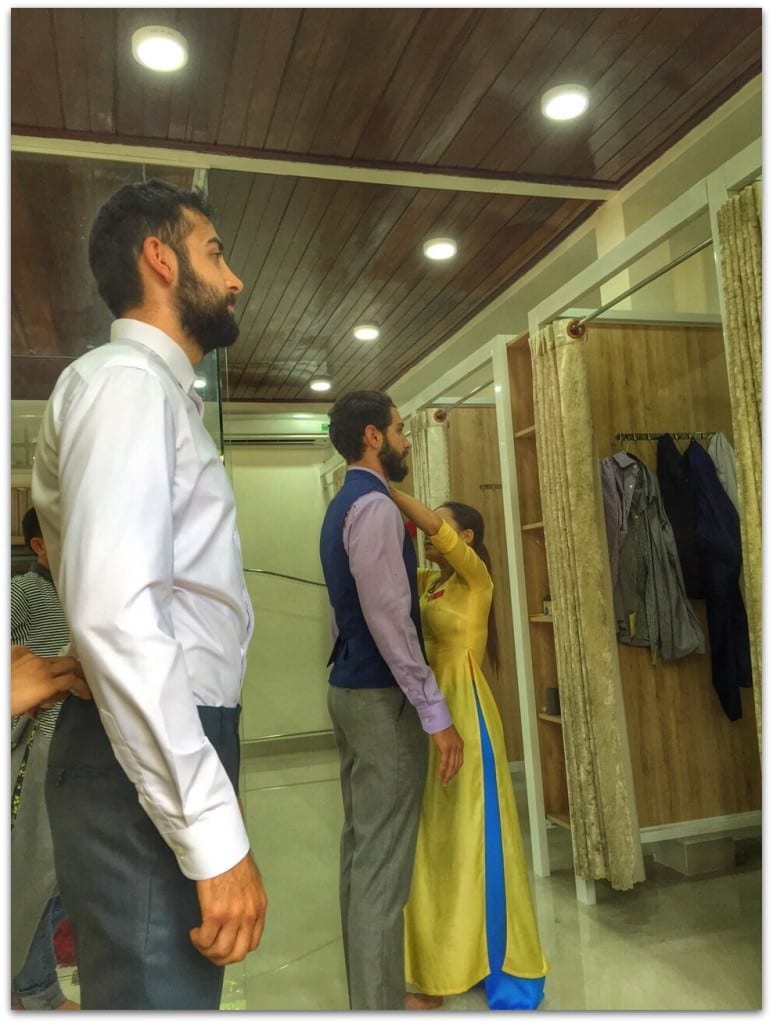 I'll be back later in the year for a custom tailor job.
I was able to pick up a handmade leather bag.
In "money see, monkey do" fashion, all four of us bought a leather travel bag.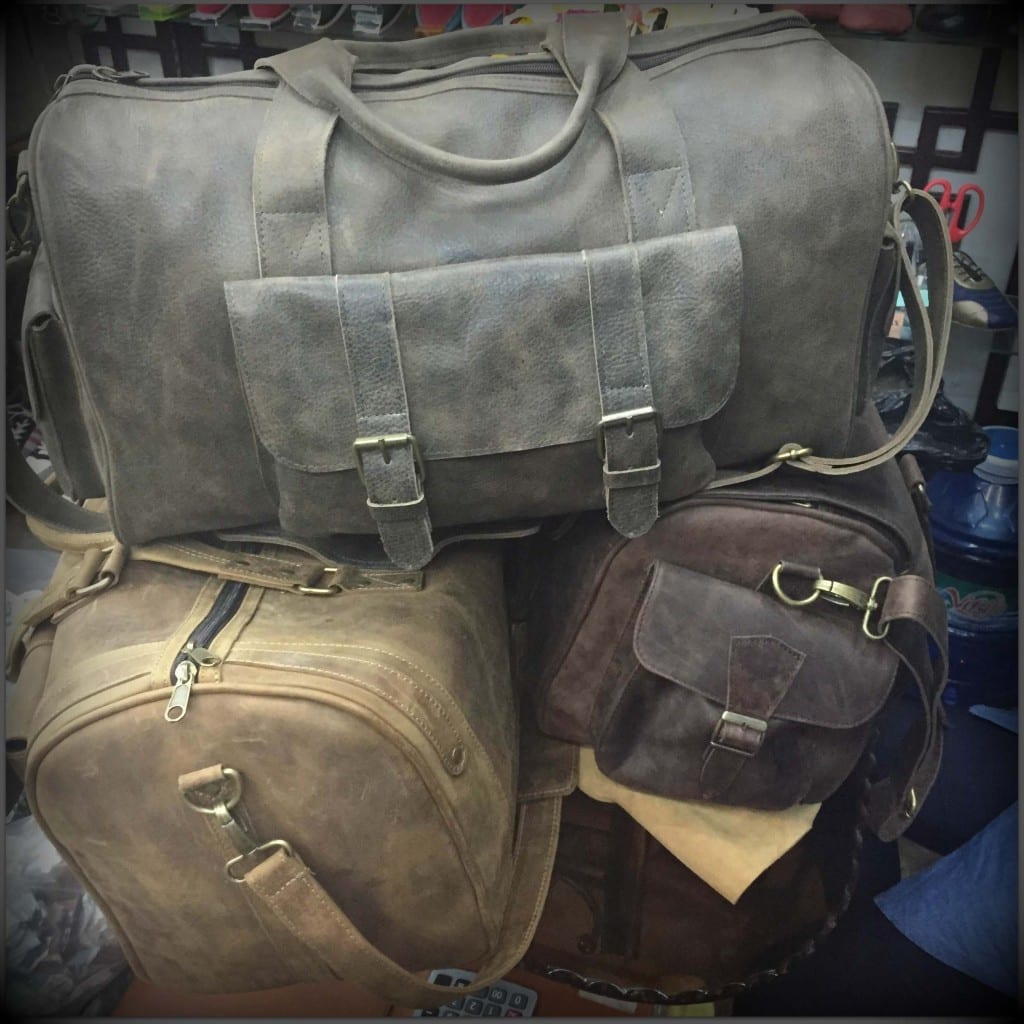 You got a problem, bro?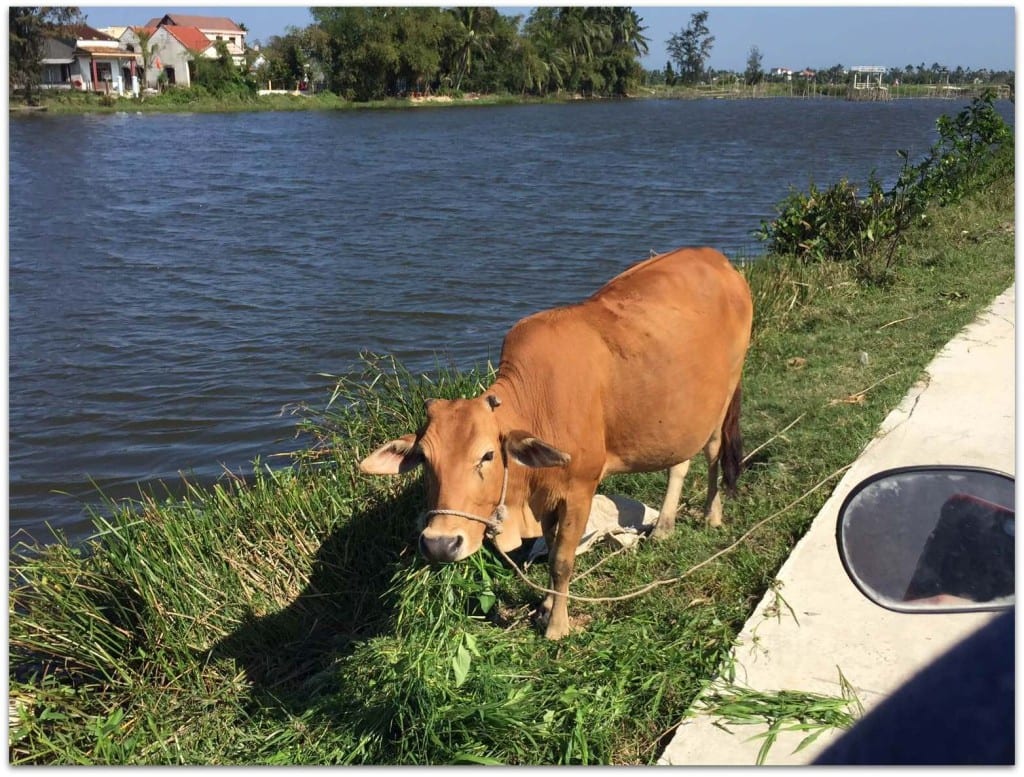 Old Town Hoi An by day.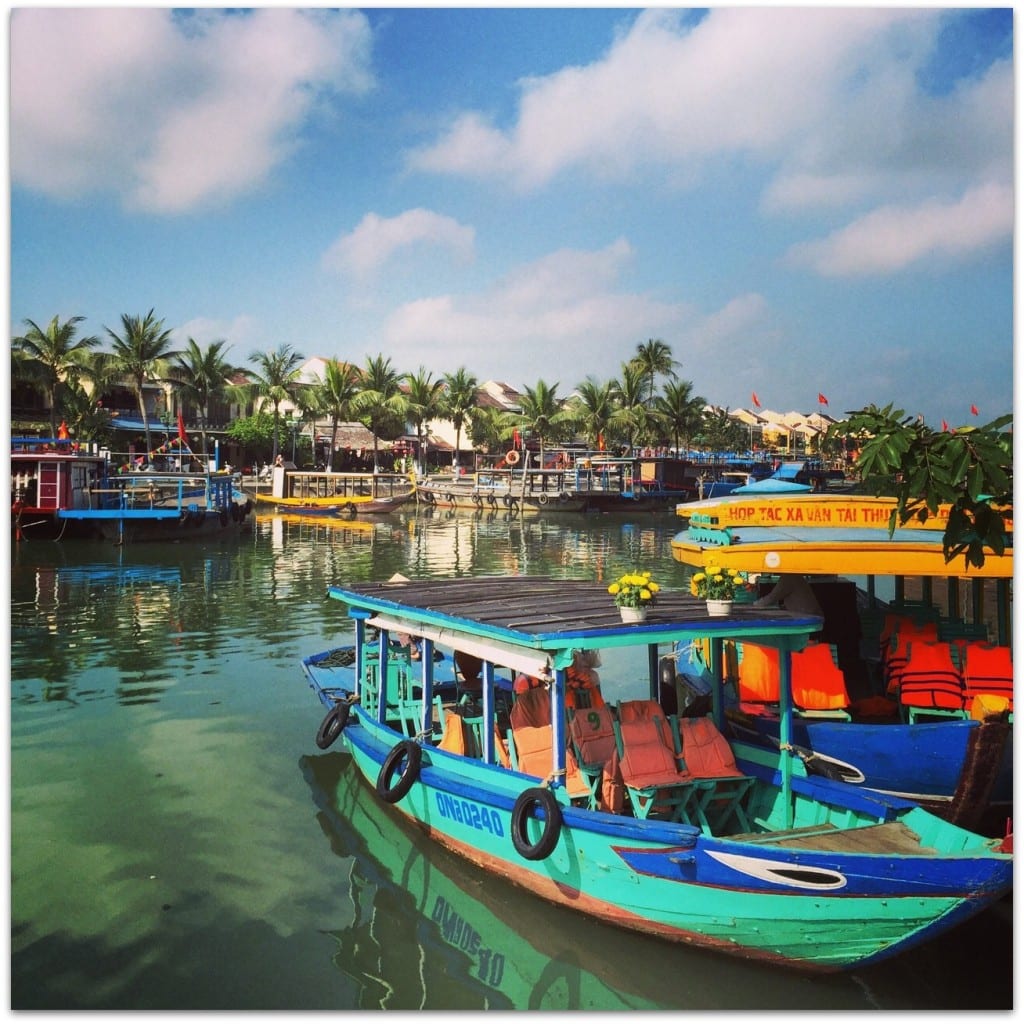 Old Town Hoi An by night.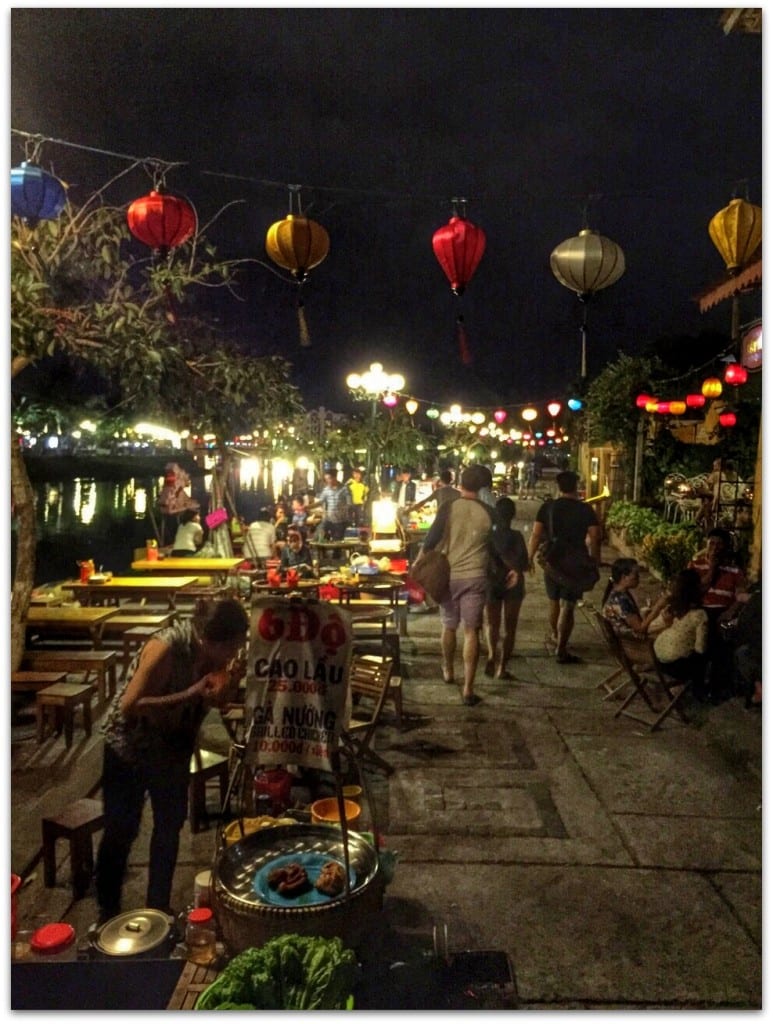 Looking at city lights reflecting off of the water while enjoying a cool breeze is one of life's simple pleasures.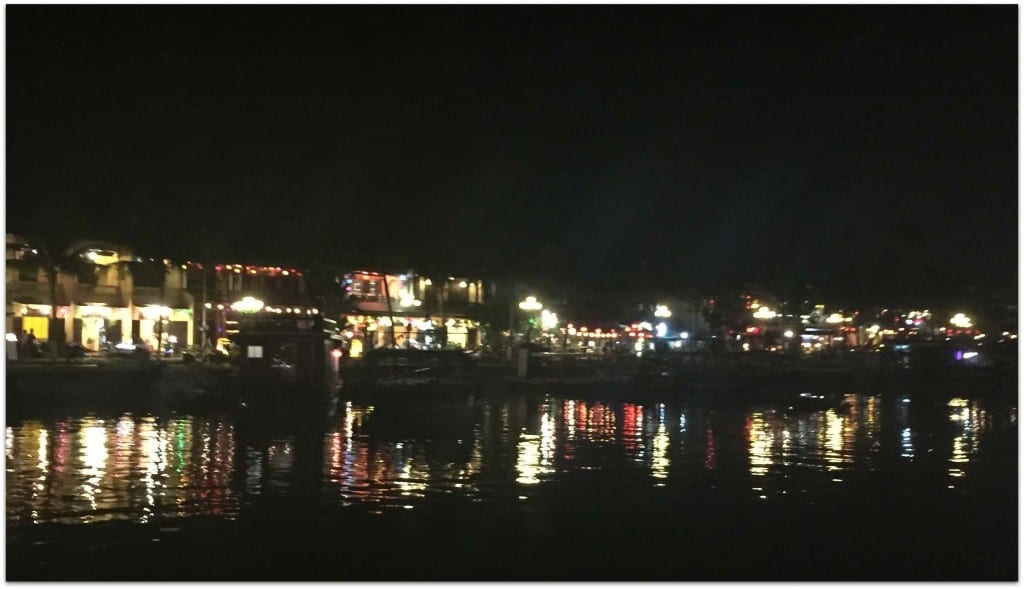 We stayed at the Alma Courtyard in Hoi An. The stay included a huge breakfast spread and a massage.
The view of Alma Courtyard during the day.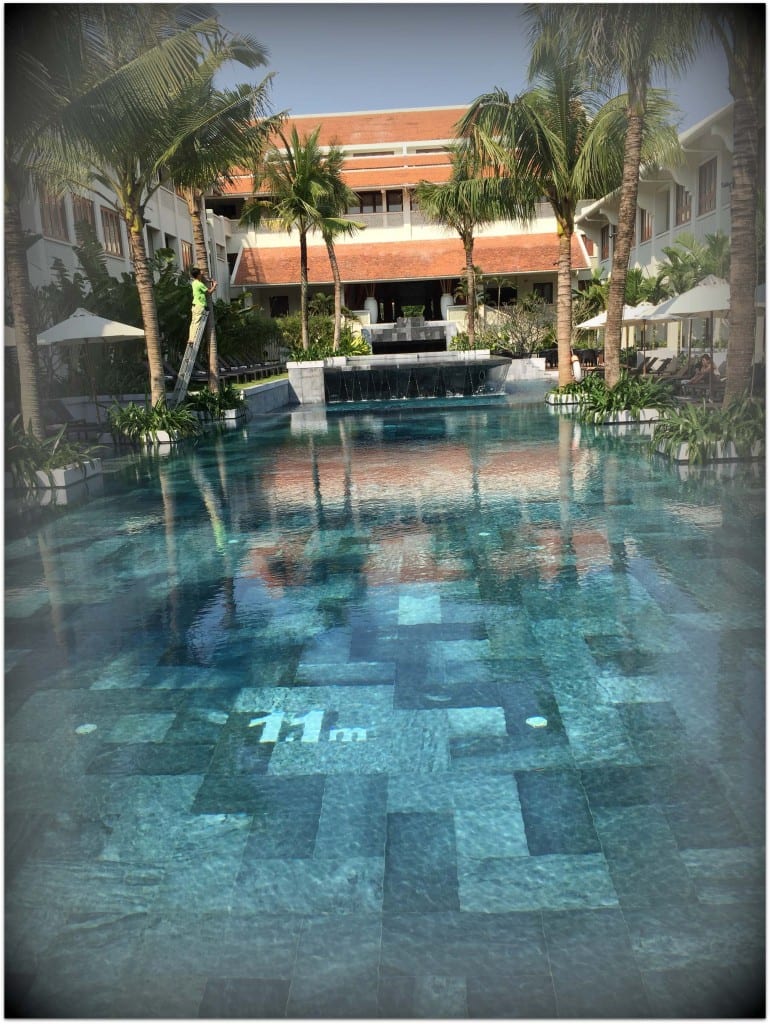 Time to unwind.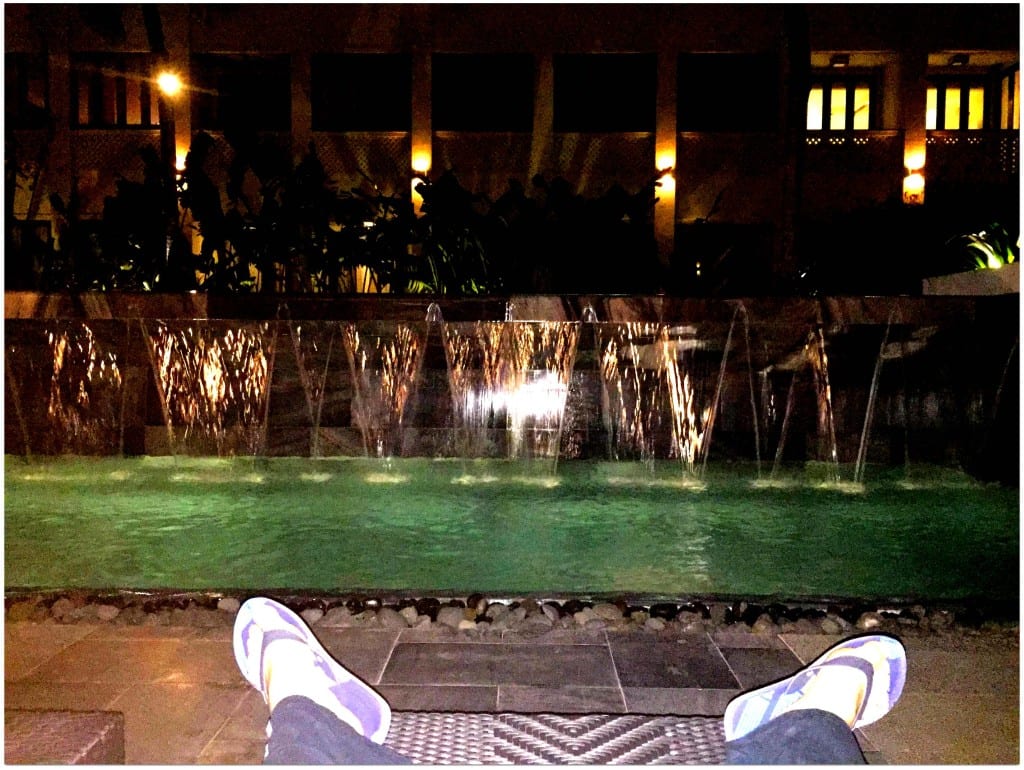 It's a long and winding road.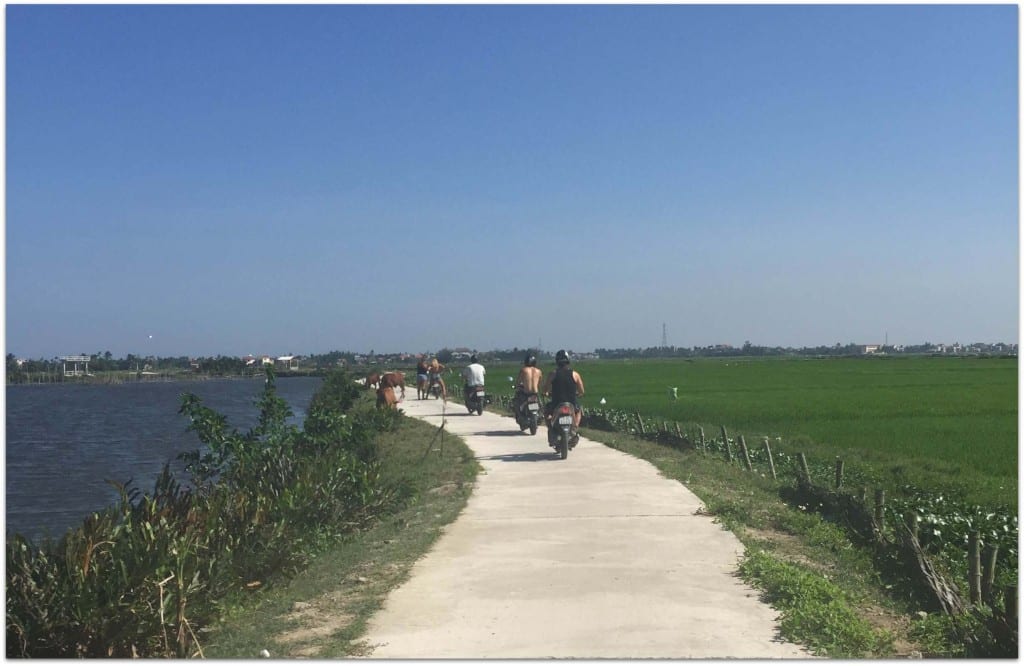 Some travel by oxen.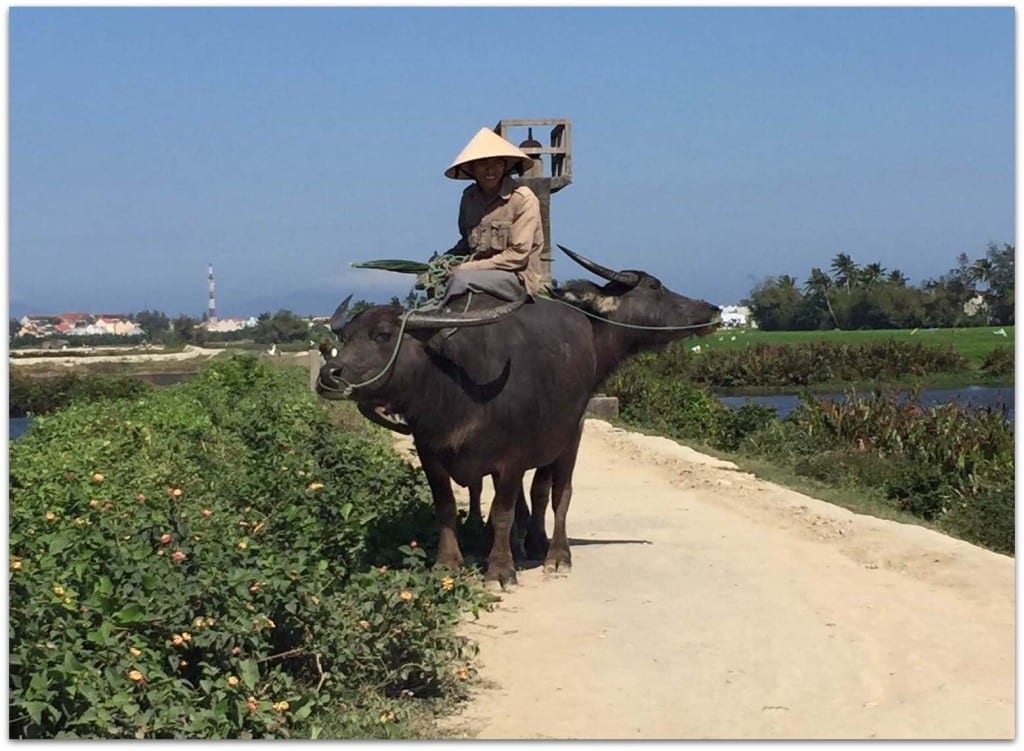 Others by boat.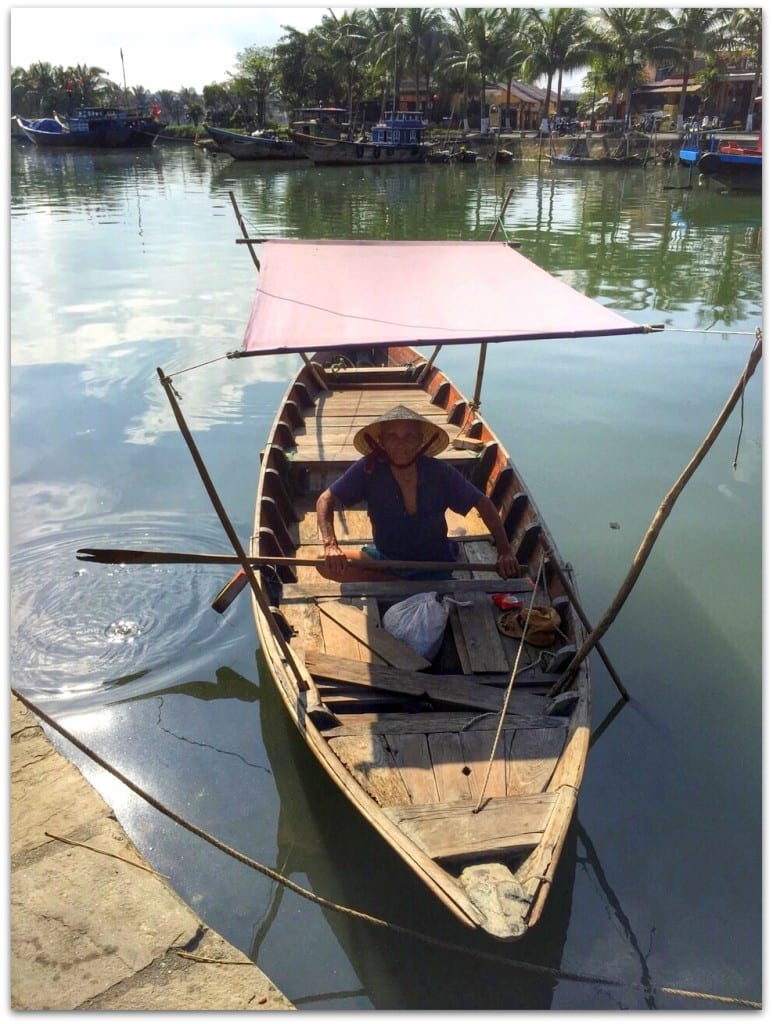 And still others travel by bike.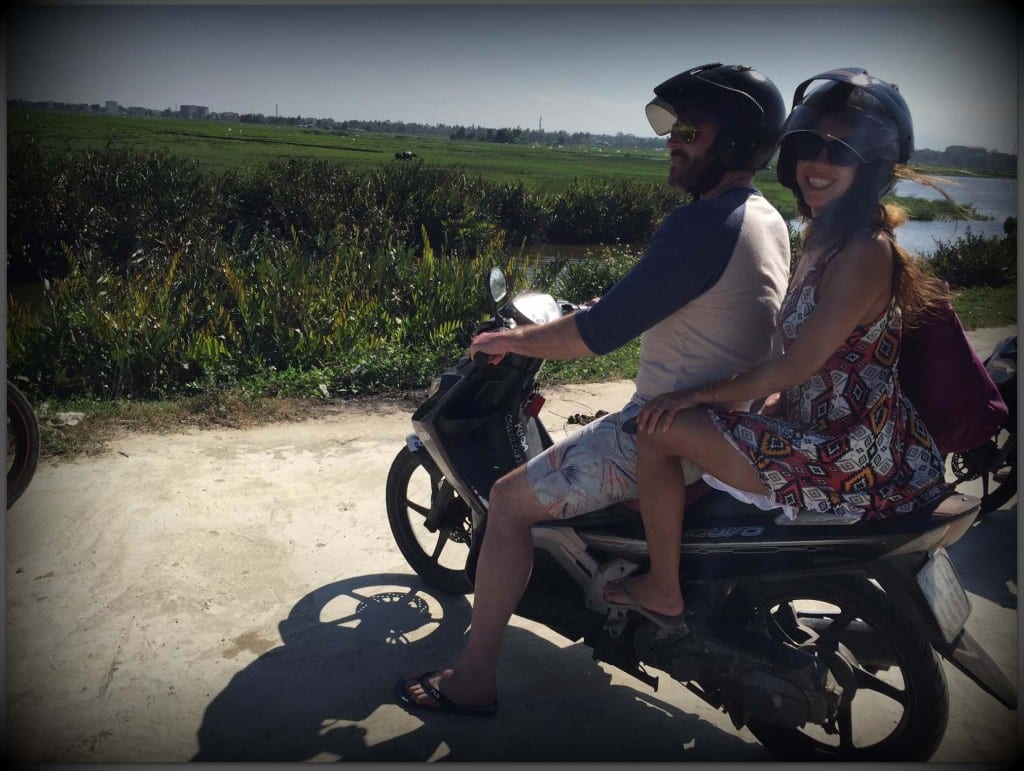 By the way, I enabled comments. You're welcome to post any comments or questions below.
You can also check out my other websites.