REPORT: Europe Will Be A Muslim Majority Continent In Two Generations
A new study claims that Europe will have a Muslim majority population in just two more generations – or 40 years.
French researcher Charles Gave, an economist, fund manager and political commentator, published his conclusions this month on the webpage of his think tank, Institute des Libertes. Gave wrote about the "disappearance of the European populations" as native populations shrink and Muslims continue to exhibit a robust fertility rate.
"And so, within 40 years at the latest, it is almost certain that the majority of the population will be Muslim in Austria, Germany, Spain, Italy, Belgium and Holland," Gave wrote. "Again, these are not predictions but calculations, and I do not even call for new immigrants."
Gave believes the French population is already 10 percent Muslim, with 6.7 million people.
In 2006, Muammar Gaddafi, the now deceased leader of Libya, said that Islam will conquer Europe and turn it into a Muslim continent without firing a shot. Gaddafi pointed to the 50 million Muslims already living there, and in 2011 Gaddafi warned NATO that action against Libya would open up the gates of hell upon Europe because Libya was the only barrier to mass migration from Africa.
It seems the leaders of Europe are just fine with that scenario – and in welcoming the migrants, as Germany's Angela Merkel has, Europeans are happy with the replacement of their native culture.
Source:
Spanish Authorities Seize Over 10,000 Weapons Believed To Be Part Of Terrorist Network
Authorities in Spain have finally released the full details and inventory of a massive weapons seizure they made in January. Spanish police suspect the weapons cache fed criminal and terrorist networks in Europe.
The Spanish Police published a statement on their twitter page @policia in which they stated the weapons included "+ 10,000 weapons of war, located in Biscay, Girona and Cantabria, as a result of an attack on Jewish Museum in Brussels in 2014."
Estas son las +10.000 armas de guerra, localizadas en BizKaia, Girona y Cantabria, a raíz de atentado contra museo judío en Bruselas en 2014 pic.twitter.com/wHSC0F7W5n

— Policía Nacional (@policia) March 14, 2017
In a video released by the Policia Nacional, stacks of 9,000 fully automatic CETME rifles, anti-aircraft guns, 400 mortar shells and grenades, pistols, and revolvers fill a secured warehouse.
The operation included raids in the northern regions of Catalonia, Cantabria, and the Basque country in January 2017. The raids were part of a bigger sweep across Europe in response to a 2014 shooting at a Jewish museum in Brussels.
Five suspects were detained in the raids. The guns were alleged to be decommissioned weapons that were reactivated. The raids didn't just yield thousands of weapons. Law Enforcement also discovered material needed to falsify arms documents and the means required to change the weapon's ID numbers.
The crackdown was a joint task force operation with Spanish authorities and the EU Police (Europol), and the weapons were authorities reportedly "believe the illegal firearms were intended for sale in Spain, France, and Belgium."
Europol released a statement claiming "The seized weapons had an easy journey in the black market and posed a significant risk of being acquired by organized crime groups and terrorists."
With terror attacks on the rise and a migrant wave in Europe from terror-linked nations, one is left wondering who was going to be receiving these weapons and what the intended use of them would have been.
The carnage that could be unleashed with 10,000+ firearms, mortars, AA guns, and grenades could be cataclysmic if used in an act of terror. The European people should feel a little relieved that these guns did not reach their cities, but one is left wondering how many shipments were not recovered.
Source:
Policia Nacional
Illegal Alien Child Rapist Fights With ICE, Gets Deported Anyway
A convicted child rapist fought with ICE officials at the airport on his way back to his native Togo, Africa.
Koffi Ameyapoh, a 51-year-old illegal alien, had earlier warned that agents would be "shipping a dead body" to Togo. "I am going to make a commotion at the terminal," Ameyapoh said, "so the marshals can shoot me because I would rather die than go back to Togo."
According to the New York Post, Ameyapoh was convicted of raping a child in 2006. He was finally being deported at Dulles International Airport when he began tussling with the agents. He is accused of injuring at least two of the officers during the outburst and forced a new charge of "hampering departure from the United States" to be filed against him.
Ameyapoh, a register sex offender in the state of Maryland, was removed from the airport and taken back the Howard County jail where he now awaits additional charges.
Source:
Pro-Refugee Benedict Cumberbatch: I Would House Migrants But I Don't Want Them Around My Newborn
Benedict Cumberbatch won't house refugees because he doesn't want them around his newborn baby.
Benedict Cumberbatch, another scummy Hollywood type famous for his role in Hamlet, is one of the top virtue-signallers on the topic of refugees. In an interview with The Big Issue, Cumberbatch claimed that when it comes to housing refugees he "did look into it," but decided not to go through with it.
Cumberbatch seems like he's turning about-face, even admitting on multiple occasions that the fact that he was a new father made him get carried away with his rhetoric on the migrant crisis.
Cumberbatch even reportedly said "f*** the politicians" in response to their handling of migrants fleeing Syria.
According to Cumberbatch's interview with The Big Issue he even admits that he got "heated" and had a "knee-jerk reaction" to the refugee crisis.
"I got very heated about it on occasions, and I do regret that," he said. "But it was a knee-jerk reaction in terms of the refugee crisis."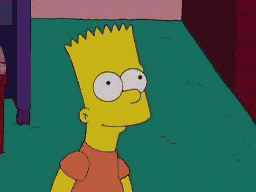 Cumberbatch even admitted that he sometimes gets carried away over the migrant crisis on camera once before.
Then, Cumberbatch revealed the true reason he doesn't want refugees in his home: because he has a newborn baby…
"I don't know if it is worth bringing this up, but being conscious of the magazine I'm talking to – people were saying, 'You've got a home, why don't you house refugees?' And we did look into it. But we had, then, a very new baby – maybe four or five months old."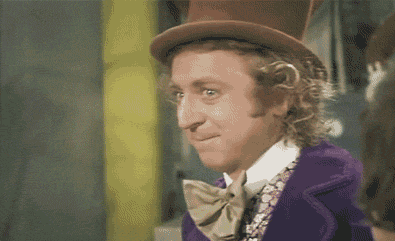 Scumberbatch couldn't be bothered to take in a few refugees of his own but he was willing to make this sappy video trying to make you feel sorry for them.
Sources:
The Big Issue
H/T Breitbart