MSM Lags Behind New Media Again – Cernovich Beats Them All To Gary Cohn Story
While mainstream media reporters appear to be in a frenzy over news of Gary Cohn's doubts concerning his position as economic advisor in the White House, Cernovich Media CEO Mike Cernovich summed up the controversy in a single tweet last week.
"I'll pay or donate to charity for a copy of Gary Cohn's resignation letter," Cernovich tweeted on the evening of August 19, last Saturday.
I'll pay or donate to charity for a copy of Gary Cohn's resignation letter.

— Mike Cernovich ?? (@Cernovich) August 20, 2017
At the time, Cohn had not yet spoken to The Financial Times expressing his displeasure with President Donald Trump's response to the chaos in Charlottesville.
The mainstream media also did not know at that time that Cohn had actually drafted a resignation letter.
People responded to Cernovich's tweet last Saturday accordingly.
HE'S OUT?!?!?!?!?!

— ??Jacob Dillon?? (@ADudeFromNowere) August 20, 2017
What are you hinting at mike?

— Daniel (@gashauler72) August 20, 2017
Did he resign or threaten?

— bob (@artxmaverick) August 20, 2017
When will he resign?

— tttom357 (@tttom5) August 21, 2017
When did he resign?

— Covfefe for Trump (@MyPlace4U) August 20, 2017
This is one big hint or you are sleep tweeting.

— Fred Up (@SorosFunding) August 20, 2017
Mikey is wishing for things that don't exist!

— Ramza Beoulve (@RBeoulve) August 20, 2017
Has he resigned?

— Oliver Onions (@chocobopower) August 20, 2017
Has Cohn resigned? What are you talking about?

— CNN is ISIS (@_CNN_is_ISIS_) August 20, 2017
This morning, reporting from several outlets – including The New York Times – confirm the existence of a drafted resignation letter from Gary Cohn.
Cohn met w Trump Friday in NJ, per multiple sources. He had even drafted a resignation letter, per those sources https://t.co/GYGhilRf5X

— Maggie Haberman (@maggieNYT) August 25, 2017
According to one user, The New York Times' piece Haberman didn't even mention the letter two hours ago when she initially shared it.
will this be added to the story? right now only says "Cohn came close to resigning" doesn't mention letter

— David P Gelles (@gelles) August 25, 2017
i see it added now "seriously considered resigning and even drafted a letter of resignation"

— David P Gelles (@gelles) August 25, 2017
Perhaps The New York Times' editorial staff came across Cernovich's tweet…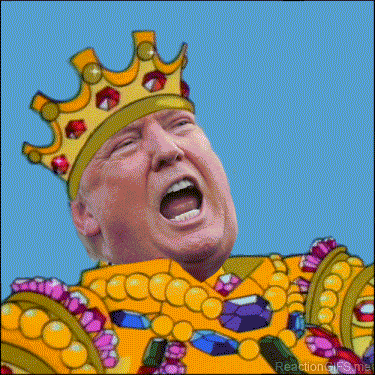 This is far from the first time Mike Cernovich has beat the mainstream media to a major story.
In early July, Politico confirmed a scoop picked up by Mike Cernovich the day prior.
Rex Tillerson blew up at Stephen Miller last week in the Oval Office over immigration ban. Tiller wants to let in 100,000 migrants.

— Mike Cernovich ?? (@Cernovich) June 29, 2017
Politico's report on the matter (headline seen below) did not credit Mike Cernovich.
Learn more about this morning's controversy concerning Gary Cohn via Cernovich.com's article here.
To support Mike Cernovich and Cernovich Media's cutting edge journalism, visit Patreon.
Source:
Medium, Mike Cernovich
INTERNET REACTS: Mike Cernovich Breaks Bombshell John Conyers Sex Abuse Story
The internet is exploding at the sensational breaking news by Mike Cernovich about Democrat Rep. John Conyers' repeated sexual abuse of female staffers and use of taxpayer funds for settlements related to that abuse.
Buzzfeed recognizes Mike Cernovich gave them the story, stating:
"Cernovich said he gave the documents to BuzzFeed News for vetting and further reporting, and because he said if he published them himself, Democrats and congressional leaders would "try to discredit the story by attacking the messenger." He provided them without conditions. BuzzFeed News independently confirmed the authenticity of the documents with four people directly involved with the case, including the accuser."
BuzzFeed's article continues:
"Documents from the complaint obtained by BuzzFeed News include four signed affidavits, three of which are notarized, from former staff members who allege that Conyers, the ranking Democrat on the powerful House Judiciary Committee, repeatedly made sexual advances to female staff that included requests for sexual favors, contacting and transporting other women with whom they believed Conyers was having affairs, caressing their hands sexually, and rubbing their legs and backs in public. Four people involved with the case verified the documents are authentic."
Over on Twitter, reaction to the news of Cernovich's involvement in the story has been swift and sometimes salty:
I don't think we're talking enough about the fact that the guy who might bring down John Conyers is…Mike Cernovich.

What a freaking time to be alive.

— Josh Hammer (@josh_hammer) November 21, 2017
A lot going on here:

1) John Conyers settled a serious sex harassment claim and taxpayers are kept in the dark

2) Buzzfeed got the documents from Mike Cernovich. https://t.co/k7atYWZcrX

— Astead (@AsteadWesley) November 21, 2017
"Mike Cernovich gave Buzzfeed News documents incriminating powerful Democratic Rep. John Conyers for sexual harassment" is a sentence i never expected to write https://t.co/lHfx7HKURe

— Ben Schreckinger (@SchreckReports) November 21, 2017
The accusations against John Conyers are sickening. But it's almost as sickening that whoever leaked this stuff gave it to far right conspiracy loon @Cernovich first. WTF is going on in this country?

— Charles Johnson (@Green_Footballs) November 21, 2017
I might be going out on a limb here, but thanks to @Cernovich, I think you're going to have a better day tomorrow than John Conyers. #UnsealTheRecords pic.twitter.com/Jmbeh2DALJ

— Barry Cunningham (@barrycunningham) November 21, 2017
this, but also I think @Cernovich has, oddly, demonstrated over the past year that he has some good sources https://t.co/k9MzUG1REc

— Kieran Delamont (@k_delamont) November 21, 2017
Check out Mike's Periscope below to hear his full thoughts on this bombshell report.
Congressman John Conyers is a sexual predator, and Paul Ryan covered it all up https://t.co/rHAzX4Hevo

— Mike Cernovich 🇺🇸 (@Cernovich) November 21, 2017
Plot Revealed: Twitter and MSM Collude to "Correct" the MAGA Movement
Hey everyone, consider this article a heads up. As all of us in the "New Right" are aware, the social media thought police have been demonetizing, censoring, and banning us at a breakneck pace. We are told that our beliefs violate subjective, selectively enforced hate speech policies.  We know that we are really being discriminated against for not conforming to the radical Marxist ideology and post modernist doctrine of the regressive establishment.
The attacks on our ability to publicly discuss our political, spiritual, and philosophical beliefs, as well as the now seemingly routine political violence directed towards the right has forced us to innovate new ways in which to subvert the Orwellian nightmare slowly coiling around the throat of patriots across the globe.
You have heard all of this before. The question inevitably comes up, what do we do about it? Do you want the short answer? Trigger warning. There is not much we can do after the fact. The only option we have is to get ahead of the curve. We need to train ourselves to foresee patterns and to innovate solutions BEFORE we find ourselves in a social media gulag.
So here is the next shoe to drop against the new right in my opinion. A collaboration of MSM, Twitter, academia, and AI to maximize the efficacy of an anti-MAGA cultural counter offensive.
In an article published by MIT Technology Review titled 'AI Could Help Reporters Dig Into Grassroots Issues Once More' the author begins by admitting that in the 2016 presidential election, "mainstream media outlets were out of touch with the political pulse of the country." He then introduces Deb Roy. Who is Deb Roy you ask? Deb Roy is the director of the Laboratory for Social Machines at the MIT Media Lab, as well as chief media scientist at you guessed it, Twitter.
Roy's explanation of the MSM's failure to uphold it's duties as the fourth estate are "that many local news operations are being closed or hollowed out because of economic pressures, depriving national newsrooms of valuable grassroots insights." He failed to mention that a huge swath of the nation is starting to wake up to the fact that the MSM has become nothing but mindless progressive rhetoric, agenda driven talking points, and deep state disinformation.
According to the article, "Roy told the audience at MIT Technology Review's annual EmTech MIT conference that it's vital to develop new ways of gauging the health of political discourse. The current prognosis for America isn't encouraging. "The patient is sick, and the level of hostility [to opposing ideas] is real."
The article continues, "Through work on its Electome project, which applies big-data analytics to social media, Roy's team at MIT has demonstrated the increasing prevalence of online social-media "cocoons," which isolate people from opposing views. Throw in the phenomenon of fake news (which is set to become even more of a challenge), and it all adds up to a hot-button issue that has triggered a backlash against big social-media companies."
Allegedly the remedy for the issue according to Roy and MIT, "is an approach to bridging political and societal divisions. He sees Cortico, a nonprofit he's launched in collaboration with the Media Lab, as part of that effort. It plans to give existing newsrooms and local news entrepreneurs access to top-class machine learning, natural-language processing, and other tools. Reporters can use them to mine multiple data sources, identify grassroots concerns, and then develop stories that emphasize common ground between citizens with differing political views."
Yeah that makes sense. Mine all our data, collude with MSM and academia to correct our thought crimes and to combat anyone you deem as "fake news." What could go wrong in the land filled with brainwashed collectivist automatons? Stay vigilante fellow patriotic Americans. The dirt bag left is up to their same old tricks. Only this time, they will have better tech.
Give this evil partnership a look see. https://t.co/WgAwT4kfiF

— Tom Shadilay (@TomShadilay) November 15, 2017
Deb Roy: "We can actually use technology and data to start thinking of ways of correcting the direction that our public sphere has, has taken."
Sources:
MIT Tech Review
Electome
Vice, Newsweek Silent After Journalist Accused Of Robbing, Injuring A Woman At Cernovich Event
Vice, Newsweek and The Guardian remain silent after a journalist claiming to work for the media outlets was accused of robbing a woman and injuring her in the process outside Mike Cernovich's Columbia University event in New York on Monday evening.
As New York Daily News reports, police arrested 30-year-old Arvind Dilawar – who now faces robbery and possession of stolen property charges – outside the event after he allegedly ripped a cellphone out of a 34-year-old woman's hands and ran off.
As Mike Cernovich reported earlier today via Twitter, that woman is believed to be a journalist who was covering the protest outside Mike Cernovich's event.
As of earlier this afternoon, Dilawar's website – which is currently password protected – lists him as a writer for The Guardian, Vice and Newsweek.
HOLY F-CK!

A writer for Vice, Newsweek, and The guardian was arrested for robbing a woman last night at Columbia!

This is media, folks. pic.twitter.com/QIgvsXHdwb

— Mike Cernovich 🇺🇸 (@Cernovich) October 31, 2017
Those outlets have not responded to requests for comment from Cernovich Media related to the incident.
Specifically, Cernovich Media wanted to know how those outlets were handling the serious allegations aimed at Dilawar. The writer himself has also not responded to a request from Cernovich Media for comment.
The circumstances surrounding Dilawar's alleged theft remain unclear but an account from at least one other journalist covering last night's protest outside Columbia University indicates that alt-leftists were less than welcoming towards journalists.
The hostility appears to have been rooted in a fear of having their faces exposed to the public – probably not an unfounded fear considering the infamous tale of one Eric Clanton.
Despite attempts by the alt-left to disrupt Mike Cernovich's event at Columbia yesterday, the Gorilla Mindset author's speech went more or less smoothly. Catch the full speech below.